03/13/2023, Miami // PRODIGY: Feature Story //



Packing and shipping can be daunting, especially for people with little to no experience in this field. That's why Packing Service Inc. is sharing reasons why hiring professional packers for any shipping service is essential.

Firstly, professional packers have the expertise and knowledge to pack items securely and efficiently. They know the best techniques for different items, ensuring that they are packed correctly to prevent damage during transportation. Professional packers have extensive experience and training in packing fragile, bulky, or valuable items, such as electronics, antiques, artwork, and more.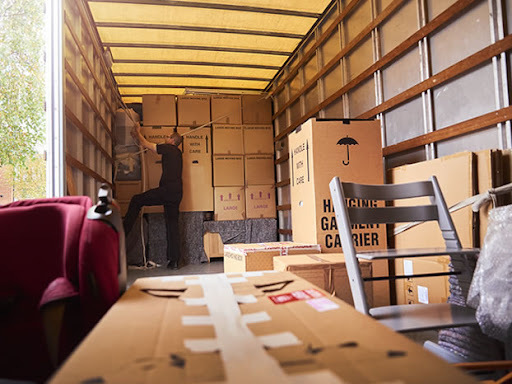 Secondly, hiring professional packers saves time and effort. Packing and shipping can be a time-consuming and exhausting process, especially for people who have busy schedules. Professional packers can handle the entire process, from packing to shipping, freeing their clients' time to focus on other important tasks.
Thirdly, professional packers have access to high-quality packing materials. They use the best packing materials to protect items during transportation. They have a variety of packing materials, such as boxes, bubble wrap, packing peanuts, and more. Professional packers also know how to pack items efficiently, ensuring that everything fits securely in the shipping container.
Lastly, professional packers provide insurance and liability coverage. When clients pack and ship items themselves, they are responsible for any damages that occur during transportation. However, professional packers offer liability coverage and insurance to ensure that their clients' items are protected in case of damage or loss.
"Packing Service Inc. is committed to providing the best packing and shipping services to our clients," said a spokesperson for the company. "We know how stressful and time-consuming packing and shipping can be, which is why we offer professional packing services. Our team of experienced and dedicated packers ensures that our clients' items are packed securely and efficiently, and we provide liability coverage and insurance for added peace of mind."
For anyone who needs to pack and ship items, it's essential to consider hiring professional packers. Professional packers can make the entire process hassle-free and stress-free with their expertise, time-saving services, access to high-quality materials, and liability coverage.
For more information about Packing Service Inc. and their packing and shipping services, please visit their website at https://www.packingserviceinc.com/ or call 1-888-722-5774.
About Packing Service Inc.
Packing Service Inc. is a leading packing and shipping company based in Miami, FL. has been providing top-notch services to clients across the US. They aim to provide high-quality, reliable, and cost-effective packing and shipping solutions. They have a team of experienced and professional packers dedicated to ensuring the safe and secure transportation of their client's belongings. They offer a wide range of services, including custom crating, palletizing, and international shipping. Their commitment to providing excellent customer service has earned them a reputation as one of the US's most trusted packing and shipping companies.
###
Media Contacts:
Packing Service Inc.
Website: http://www.packingserviceinc.com/
Email: Info@PackingServiceInc.com
(888) 722-5774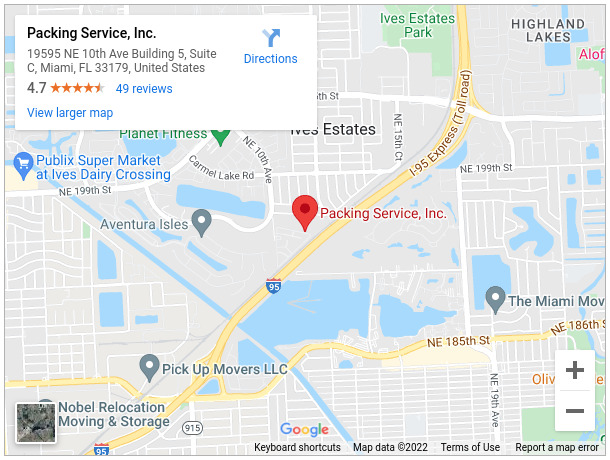 newsroom: news.38digitalmarket.com




Source: 38 Digital Market News

Release ID: 552953

Original Source of the original story >> Packing Service Inc. Provides Reasons to Hire Professional Packers