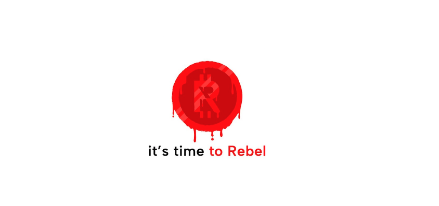 Madison, WI - June 6, 2023 - RebelCoin, the newest opportunity for freedom in the world of decentralized finance, is proud to announce its launch as a secure, safe, and reliable store of value and transaction platform. As inflation reaches unprecedented levels and the stability of traditional banking systems comes under scrutiny, RebelCoin presents an innovative solution for individuals seeking an alternative financial ecosystem.
Inflation has become a pressing concern in today's economy, causing financial turmoil and jeopardizing the stability of traditional banking institutions. Several banks have already faltered under the weight of inflationary pressures, leaving individuals searching for new avenues to store and protect their financial value. RebelCoin recognizes this urgent need and offers a comprehensive platform that addresses these concerns head-on.
Inspired by the success of Bitcoin and its mission to empower individuals through decentralized finance, RebelCoin is a true embodiment of this mantra. By leveraging the Rebel Blockchain, we enable secure and frictionless crypto transactions on a global scale. For those who missed out on the early days of Bitcoin, RebelCoin presents a fresh opportunity to get involved at an early stage.
Explore the cutting-edge technology that drives RebelCoin:
RebelWallet: Its user-friendly wallet enables the secure storage and management of RebelCoin. With versions available for PC, Mac, Linux, and a web-based option accessible from both PCs and mobile devices, RebelWallet ensures ease of access and convenience for all users.
RebelCoin Block Explorer: Unleash the power of real-time and historical data on the Rebel blockchain using our block explorer tool. Our transparent tool helps to gain valuable insights into transaction details and monitor the growth and development of Rebel Coin, to keep everything under control. 
RebelCoin Mining Pool: Join our thriving mining community and become a validator on the RebelCoin network. Explore our current mining pool information and contribute to the security and reliability of the Rebel Blockchain.
Looking towards the future, RebelCoin aims to revolutionize the financial landscape. The company is building an ecosystem that includes a payment system designed to replace the outdated credit card model. As of 2023, only 4.3% of the world's population owns cryptocurrency, indicating that the crypto game is still in its early stages. RebelCoin provides a golden opportunity for individuals to explore and participate in this exciting realm.
The Rebel Blockchain boasts an impressive block time speed of 30 seconds, surpassing Bitcoin's block time of 10 minutes. This enhanced speed ensures swift validation and inclusion of transactions on the RebelCoin network without compromising security and reliability. RebelCoin emerges as a formidable contender, offering a superior user experience.
"With inflation at record levels and banking issues affecting everyone, it's time to explore new opportunities," said Brian Rubash, CEO of RebelCoin. "We developed RebelCoin to provide users with the freedom and decentralized financial options they deserve. Our mission is to offer a secure and reliable store of value while addressing the shortcomings of existing cryptocurrencies." The brand's white paper tells the whole story.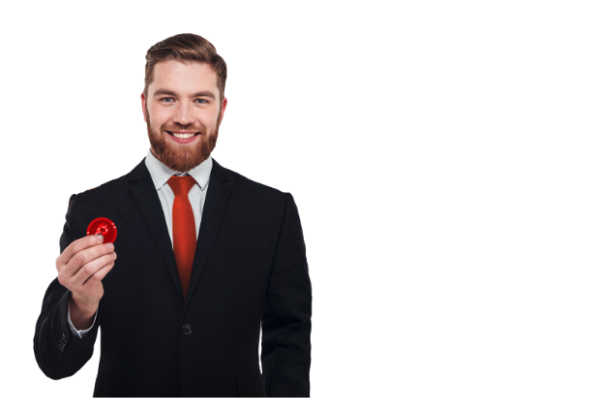 RebelCoin welcomes inquiries from the press and media. For further information or to schedule an interview, please contact rebel@rebelcoin.io. 
About RebelCoin:
RebelCoin is a revolutionary cryptocurrency designed to address the challenges of inflation and banking instability. Built on the Rebel Blockchain, RebelCoin enables individuals worldwide to transact securely and safely. Offering faster transaction times, lower fees, and enhanced security, RebelCoin presents a new frontier for decentralized finance.
For more information, please visit www.rebelcoin.io. RebelCoin is also active on social media via Twitter and Instagram.
Disclaimer:
This press release may contain forward-looking statements. Forward-looking statements describe future expectations, plans, results, or strategies (including product offerings, regulatory plans and business plans) and may change without notice. You are cautioned that such statements are subject to a multitude of risks and uncertainties that could cause future circumstances, events, or results to differ materially from those projected in the forward-looking statements, including the risks that actual results may differ materially from those projected in the forward-looking statements.
Media Contact
Company Name: RebelCoin Network llc
Contact Person: Brian Rubash
Email: Send Email
Address:229 Winesap Ct
City: Janesville
State: WI 53548
Country: United States
Website: https://www.rebelcoin.io/