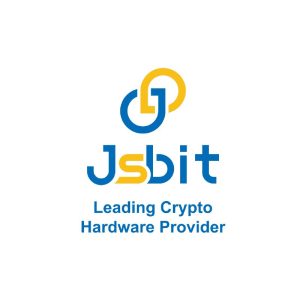 Miami, USA, 15th July 2023, ZEX PR WIRE, JSBIT, an eminent provider of high-performance crypto mining hardware and services, has been announced as a whale sponsor for Mining Disrupt 2023, the world's leading event for the blockchain and mining technology sector. This commitment underscores JSBIT's mission to foster technological progress and collaboration within the blockchain community. 
Mining Disrupt 2023, scheduled for July 25th – 27th in Miami, Florida, is a pivotal gathering of the industry's foremost mining leaders, technology pundits, and enthusiasts. The conference serves as a nexus for knowledge exchange, networking, and the demonstration of cutting-edge technologies propelling the advancement of blockchain and cryptocurrency mining. 
As a sponsor, JSBIT will showcase its wide array of mining hardware solutions, with a key focus on Antminer and WhatsMiner series. The company's commitment to delivering timely, reliable, and superior customer service will also be emphasized, alongside its warranty guarantees and comprehensive technical support. 
Participants will have the opportunity to engage with JSBIT's team of experts and explore its robust range of products and services, all meticulously designed to empower crypto miners across the globe. 
The sponsorship of Mining Disrupt 2023 reaffirms JSBIT's role as a pathfinder in the blockchain industry, striving to drive technological innovation and broader adoption of blockchain. With a proven history of delivering top-tier mining hardware and services, JSBIT enables individuals and businesses to actively participate in and influence the future of the decentralized economy. 
At Mining Disrupt 2023 (www.miningdisrupt.com), attendees will get a first-hand experience of JSBIT's revolutionary solutions and derive invaluable insights from the company's experts.
Whether looking into the latest Antminer series or discussing best practices for mining operations, JSBIT's presence at the event will offer a substantial resource for all participants. 
About JSBIT: 
JSBIT is a premier provider of blockchain and cryptocurrency mining hardware and services. With a focus on the sales of brand new miners, sales on commission/consignment, testing, repair, and maintenance of used miners, and efficient global logistics services, JSBIT empowers individuals and businesses to participate in and shape the future of the decentralized economy. For more information, visit www.jsbit.com. 
Source: Mining Disrupt Press (https://miningdisrupt.com/)