--News Direct--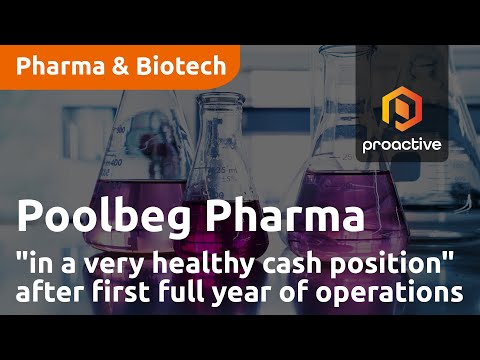 Poolbeg Pharma PLC (AIM:POLB, OTCQB:POLBF) CEO Jeremy Skillington speaks to Proactive after publishing final results for 2022 that show that the clinical-stage biotech company finished its first full year of operations with £16.2mln. Skillington describes it as a "very healthy cash position" and summarises his main highlights from the year, before looking ahead to what the market can expect from Poolbeg during the rest of 2023.
Poolbeg Pharma PLC (AIM:POLB, OTCQB:POLBF) has said it is working towards its first partnering 'transaction' for POLB 001 after a successful period in which it conducted a first human challenge study on its lead asset to assess its potential in severe flu.
On its own, this would be a significant achievement. However, the drug developer has been active in broadening its pipeline in 2022 – adding POLB 002 for severe respiratory virus infections and POLB 003 for melioidosis.
Contact Details
Proactive UK Ltd
+44 20 7989 0813
View source version on newsdirect.com: https://newsdirect.com/news/poolbeg-pharma-in-a-very-healthy-cash-position-after-first-full-year-of-operations-995856859