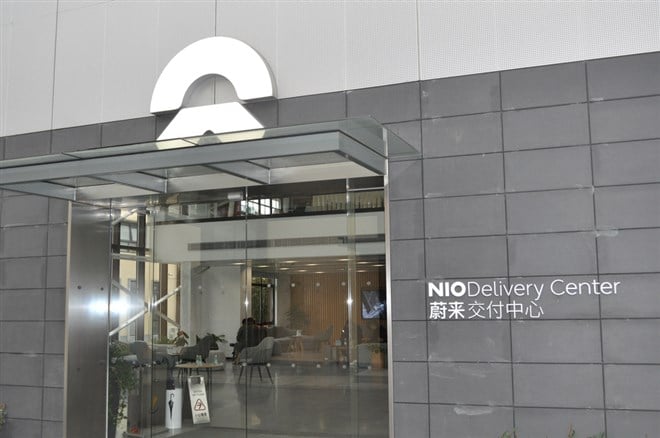 The world needs more companies taking initiative in the energy transition, specifically in the space that produces the bulk of the planet's CO2 on a daily basis: automobiles. While more names emerge to manufacture the newest and better versions of electric vehicles to aid in this much-needed transition, investors and markets may shake their heads at having to deal with one more competitor eating into their preferred maker's market share. On the flip side of 'green interests', the last thing investors need is another electric car company.
In the case of NIO (NYSE: NIO), investors may have the chance to gain early exposure to what could turn out to be the turnaround of the decade for the space, second only to Tesla (NASDAQ: TSLA) and their relentless survival story after their near-bankruptcy in 2008.
Following the footsteps
NIO has followed the time- and recession-tested strategy applied by Tesla in its early days: develop and launch a high-end luxury vehicle whose sales and brand recognition can boost the necessary operating capital to develop a lower-tier and more affordable set of models to follow. While this has proven to be a successful example, copying Tesla's next move has sent the stock crashing near all-time lows.
Warren Buffett's BYD (OTCMKTS: BYDDY) has dominated the Chinese electric vehicle market and has been growing its market share ever since. Despite what seemed to be blue oceans ahead, Tesla has looked to undercut its biggest competitor in the space by sparking price wars on its vehicles' price tags globally. BYD responded by launching price-cutting programs of its own, looking to go toe to toe against its American counterpart.
The problem is, as marketing is the lifeblood of eyeballs, if other brand names do not follow suit, it could turn into an opening for some bad PR.
NIO has given in to peer pressure by allowing discounts of up to 100,000 RMB (or $14,900 USD), which, to put it in perspective, represents a 22.4% discount from the average selling price of 446,000 RMB (or $68,000 USD). This incentive announcement gave a whole month of joy for bears and short sellers in the stock; however, those patient bulls may get the last laugh.
Plenty of headroom 
Year over year (2021-2022) surprised a lot of naysayers and investors alike, as NIO delivered 34% more cars in 2022 on an annual comparison basis. They were able to make deliveries over market expectations. They clawed a good chunk of the way toward profitability, achieving their third consecutive year of positive gross margins averaging in at 13.6%. Operating and net income still have a lot of work to do to see the light of day; however, investors may be pleased to realize that these entrenched negative territories stem from heavy spending into R&D and marketing, departments that have yielded high returns.
One such return can be seen in their manufacturing optimization. For the first two months of 2023, NIO delivered 20,663 vehicles or 98.3% more than the same period in 2022. Development department spending has allowed them to also become the preferred premium vehicle brand in China, taking 54.8% of all vehicle sales priced over 300,000 RMB.
Realistic outlooks?
Management has provided some brief guidance for the first quarter of 2023. They have stated that NIO is expected to deliver on 31,000 to 33,000 vehicles, or a 20-28% increase in deliveries from a year prior. Diving deeper into the balance sheet may prove 2023 to be able to achieve an annualized delivery rate of over 120,000 vehicles.
Inventory levels have increased fourfold from 2021 to 2022 as they currently stand. This can only reflect the amount of demand management expects to see from the market. Inventory levels measured near 8.2 billion RMB, taking an average selling price of 446,000 RMB would imply that NIO currently holds about 20,000 vehicles in inventory. If they plan to sell 31,000 to 33,000 by April of 2023, they must manufacture an additional 10,000 to 13,000 cars. Do they have the capacity?
Good news for so-called catalysts: NIO also doubled its plant and equipment size capacity in 2022, allowing for a 50% capacity utilization rate under current guidance. An 80-85% capacity utilization rate is considered normal (computed as Sales / Property, Plant, Equipment).
Noting that NIO currently operates at a 50% utilization rate and that these pricing incentives will impact marketing departments in the following months, it is not unreasonable for investors to expect a 25-35% increase in sales on a quarterly basis between 1Q'23 and 2Q'23. Analysts also seem to agree, as they have placed a 115% upside in the stock.