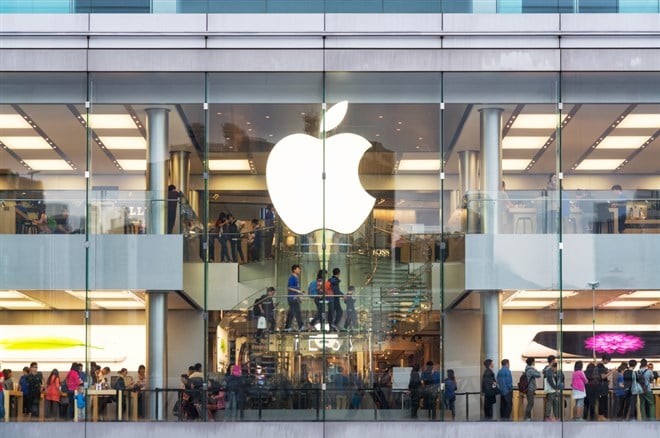 Apple Inc (NASDAQ: AAPL) is set to report earnings for the first quarter of the fiscal year 2023 after this evening's closing bell. As one of the world's largest and most influential tech companies, Apple's earnings report is always highly anticipated by investors and industry experts.
There has been a mix of positive and negative news surrounding the company in recent weeks, and given its size, its results can often be viewed as a bellwether for the broader industry. Let's take a closer look at some of the stock-moving headlines from recent days and see if there's a reason for investors to be excited.
Bearish Comments on Apple 
The most recent news wasn't ideal for any Apple bulls looking forward to the stock adding to its January rally. The team over at Wells Fargo cut its earnings estimates for Apple earlier this week, citing "increasing consumer demand weakness.
Analyst Aaron Rakers lowered his 2023 revenue and EBIT estimates to be 5% and 8% below the consensus as the cost of living crisis continues to bite consumer-focused companies. 
His stance echoed Wamsi Mohan of Bank of America, who also urged caution heading into the release. He reiterated his Neutral rating on the stock and his price target of $153, which suggests shares are trading at about fair value where they are right now. \Despite rallying nearly 20% since the start of the year, Mohan sees the report taking the steam out of the run, with the revenue decline for the company's March quarter set to be as much as 20% higher than anticipated.
This overarching concern about dampening consumer spending continuing to hurt Apple's balance sheet is recurring. In addition to the two aforementioned heavyweights, investment firm Canaccord Genuity lowered its 2023 and 2024 estimates for Apple earlier this month. Analyst T. Michael Walkley couldn't have made his reasoning simpler, noting that "we believe overall consumer demand is slowing for smartphones."
So Why The Buying?
But for all that, you can't deny that shares have been quite buoyant all month and have held their gains this week. Are we about to see another famous beat from the company that won't stay down? They've certainly done it before. 
Morgan Stanley's Erik Woodring is on this side of the fence. He and his team are bullish on the next 12 months, arguing that the hardware sector is entering the "final innings" of a late, middling cycle before the start of an industry rebound. An industry rebound that they expect Apple to be at the forefront of.
His $175 price target suggests there's at least an upside of 20% to be had from where shares closed on Wednesday, a bullish stance backed up by Marketbeat's bullish Marketrank forecast as well. Based on how Apple shares have been performing in recent weeks, it's clear that investors have been buying into the upside potential. 
Many who've urged caution in the past few days have also flagged the decent long-term opportunity still in Apple shares, which could explain why so many have been happy to get involved this month. Apple is still expected to maintain its core market share against the competition and is in as strong a position as ever to take advantage of the consumer rebound when it happens. 
The braver investor will be dipping their toe in and backing the company to give us the year's biggest surprise. Those with a lower risk tolerance might prefer to take the wait-and-see approach.
Next week could get very interesting, depending on what those numbers are tonight. Investors and industry experts alike will be closely watching the company's results and guidance to get a better understanding of where the tech sector as a whole is heading. Stay tuned.