02/08/2023, Chicago // PRODIGY: Feature Story //



In Motion Physical Therapy offers people suffering from health problems and lifestyle limitations caused by obesity a chance to address their issues by providing therapeutic weight loss services. The services are available as a comprehensive program, keeping in mind that obesity-related health problems are faced by more than seventy percent of Americans.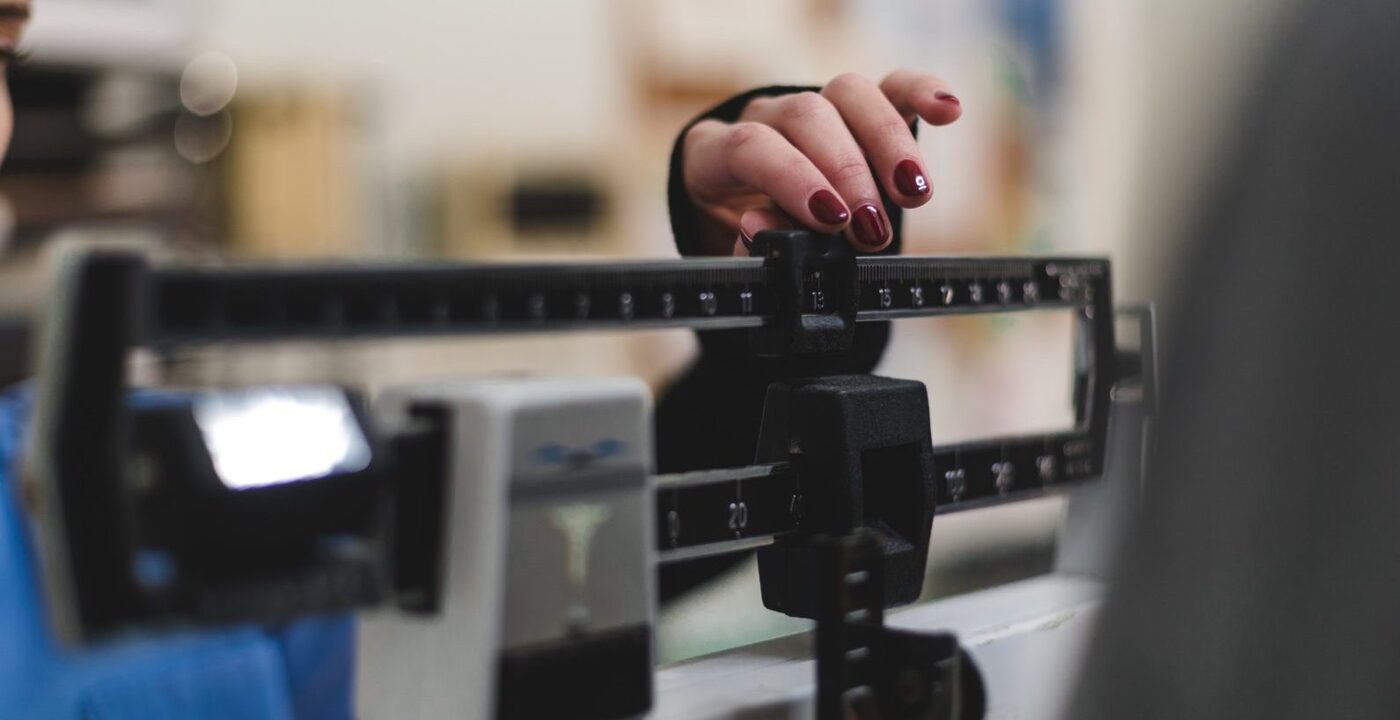 The therapeutic weight loss program will help people address and overcome physical restrictions caused by being overweight. These therapy routines were created by In Motion therapists with over 12 years of experience in the field of targeted weight loss.
The Therapeutic Weight Loss Program that is included in the therapeutic weight loss services spans six to eight weeks, depending on the initial care plan, and includes three primary components: dietary education, individually prescribed cardiovascular and strengthening exercises, and food and exercise logging. Dietary education is meant to help the patient understand food and nutrients to create a healthy point of view about what and how much to consume. The customized cardiovascular and strength exercises will target the patient's most pressing concerns while providing a well-rounded exercise routine. Finally, a good understanding of how to maintain a food and exercise log will be provided to unequivocally help patients realize how their eating and working out habits are helping them stay motivated to reform areas of concern.
The therapeutic weight loss services provided by In Motion Physical Therapy are offering baseline testing at the start of its weight loss program to help increase its effectiveness. The process will include a series of initial tests conducted at the first session to help the therapists create a safe routine that will have a positive effect. The physical tests included in baseline testing are cardiovascular exercise tests, functional strength testing, range of motion analysis, circumference measurements, height and weight measurements, resting heart rate, and metabolic rate. As the program progresses, the information will help the therapist keep track of the progress and assemble the optimal progressive exercise prescription.
For more information about the In Motion Physical Therapy Therapeutic Weight Loss program, visit the therapy center's official website at https://inmotionptchi.com/. The website also features detailed information about all the services provided by the doctors and trainers at In Motion Physical Therapy.
A representative for the therapy center explained the primary components of the In Motion Therapeutic Weight Loss program and what it entails stating, "Our patients will benefit from a three-pronged approach to address their weight issues. First, dietary education; second, an individually prescribed cardiovascular and strength training exercise program; and last, food and exercise logging. Baseline testing will be done before the program starts. Each patient will be provided progressive exercise prescriptions based on their baseline testing results, which will be adjusted according to their progress. The exercises recommended for patients at home will empower them to be proactive about their health. The physical therapy conducted at the clinic will target other essential areas like postural training, functional training, lumbopelvic stabilization, sports-specific training, and McKenzie exercises."
About In Motion Physical Therapy
In Motion Physical Therapy provides physical therapy services and helps patients return to regular routines. Athletes looking to return to their favorite sports, teens, and adults seeking to lose weight, busy parents looking to improve their body mobility to keep up with their children's busy schedules, post-op patients on the road to recovery, and elderly citizens looking to return to their previously active lifestyles can all benefit from In Motion Physical Therapy's services. The center is led by Dr. Lauren Schnidman, a Doctor of Physical Therapy from Wheeling Jesuit University and an avid sportsman and outdoor activity enthusiast. The services provided at In Motion Physical Therapy are designed to help patients return to their routine activities as soon as possible.
###
In Motion Physical Therapy
2731 N Lincoln Ave
Chicago, IL 60614
(773)236-2256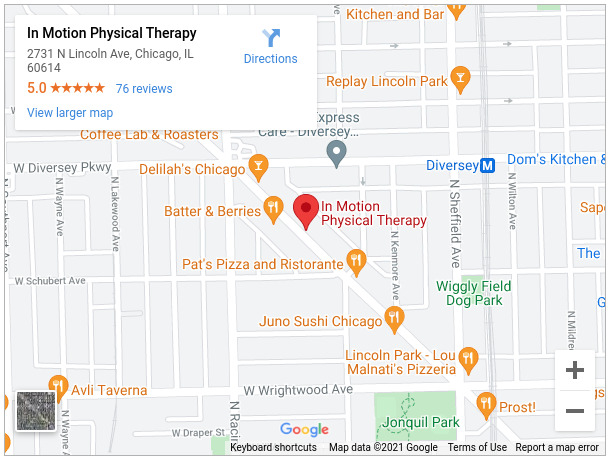 newsroom: news.38digitalmarket.com




Source: 38 Digital Market News

Release ID: 518436

Original Source of the original story >> Therapeutic Weight Loss Services Now Provided by In Motion Physical Therapy