02/08/2023, Chicago // PRODIGY: Feature Story //



I.E. Green Tea, the American premium organic green tea packets company, has updated the FAQ page on its official website to include more details about the company's organic green tea packets. The company has always provided insightful information on the health benefits of green tea for everyone to read and benefit from on its FAQ page. This information now also includes statistics comparing the nutritional values of green teas sold by different brands on the market. The updated FAQs present detailed information about the organic green tea packets offered by the I.E. Green Tea company.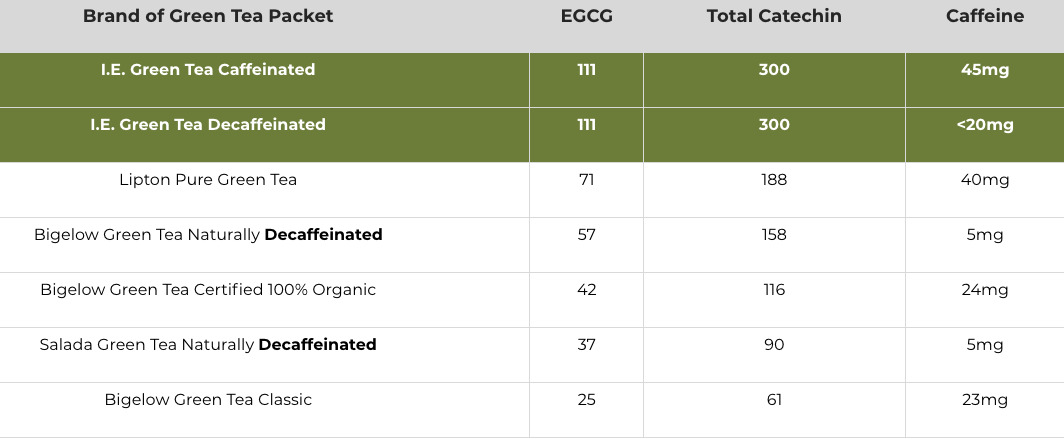 Some FAQs describe in detail the laborious processes and standards the green tea company follows to ensure USDA organic certification. This section also explains how all I.E. Green Tea packets must adhere to the NOP (National Organic Program) standards, which cover numerous aspects of organic production, processing, transportation, labeling, and packaging.
Questions about the distinctions between black, white, and green teas and the advantages of the antioxidants present in green tea are also answered for those just starting as green tea drinkers. Other important answers in the same vein are how much tea a person should consume to get the best health benefits and what type of tea is best for health. Furthermore, the green tea company provides the findings of a Consumer Labs study that evaluated the number of antioxidants in various green tea brands. The updated FAQs page also contains crucial information for people looking to get top-quality zero-calorie or caffeine-free green tea.
Readers interested in learning more about the benefits of green tea can visit the official website at https://iegreentea.com.
When asked about the FAQ page updates, the I. E. Green Tea representative stated, "We are equally committed to providing our consumers with reliable facts and figures about our green tea as we continue to bring the best organic green tea to the tea lovers impatiently waiting for their next refreshing cup of green tea to kick-start their morning routine. When visiting our updated FAQ page, readers will benefit not only from the comprehensive knowledge about where and how to place their order but what to expect from their purchase. Plus, we want them to know much more about every cup of I. E. green tea they enjoy." Said a representative involved in creating the FAQs for the company.
She added, "The FAQs explain why I. E. Green Tea is USDA-certified organic green tea, and how nutrient-rich each packet of I. E. Green Tea is." He added, "Visit the FAQs page on our website to view the comprehensive comparison between all the top green tea brands and organic I. E. Green Tea packets."
About I.E. Green Tea
I.E. Green Tea sells a brand of superior quality liquid green tea in concentrated packets, which offers many health benefits. The brand prides itself on selling the best green tea out on the market, showing all of the health benefits advertised at a competitive price.
To find out more about I.E. Green Tea, its benefits, how the brewing process came about from years of trials and partnerships with tea experts, and where the tea comes from (as a hint: note that it is an exclusive mountain that provides nutrient-rich minerals), visit the website at IEgreentea.com.
IE Green Tea is a green tea producer based in Chicago Illinois, the parent company is Amica Tea Texas 8000 Research Forest Dr, The Woodlands, TX 77382 Phone: 832-656-7759
David Stone is the CEO of IE Green Tea you can contact him at:
CEO
I.E. Green Tea
707 Skokie Boulevard Suite 100
Northbrook, IL 60062 Ph:(855) 232-3121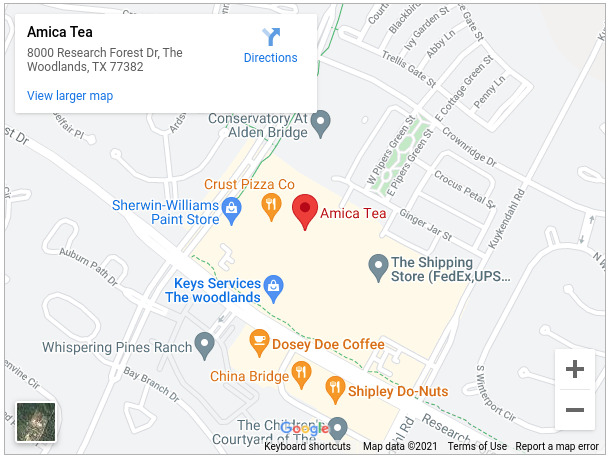 newsroom: news.38digitalmarket.com




Source: 38 Digital Market News

Release ID: 518479

Original Source of the original story >> Organic Green Tea Packets Company, I. E. Green Tea Updates FAQs