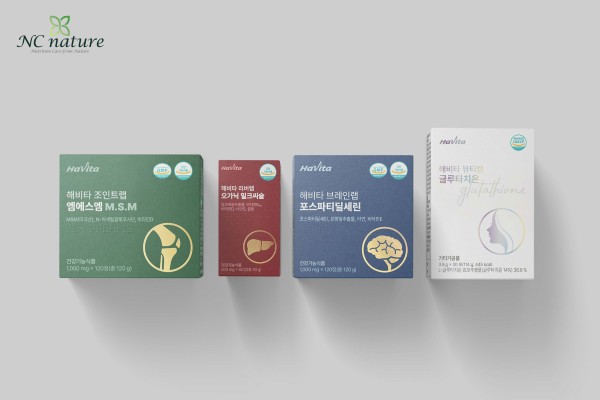 NC NATURE Co.,Ltd announced an opening of a premium brand shop under Health & Household category with its premium health supplement brand, "HAVITA", on Amazon.com, the world's largest E-commerce platform with the No.1 brand value in the world',".
With the completion of notification to FDA on all 4 health supplement items pertinent to HAVITA, the full assortment of health supplements are registered and available via HAVITA exclusive brand shop on Amazon.com. Among all the FDA notified items corresponding to HAVITA, various assortment of health supplements have been arranged as per individually-targeted parts of body system; the product ranges from the beauty health supplement, called "HAVITA Beauty Lab Gluthathione", which is focused on helping reinforce the skin health, the brain supplement, "HAVITA Brain Lab Phosphatidylserine", that is designed to help cognitive ability and brain health, the liver health supplement called "HAVITA Liver Lab Organic Milkthistle", which is for helping support the liver health to the joint health supplement, "HAVITA Joint Lab MSM", which helps support joint and bone health. 
According to an official at NC Nature, as all HAVITA supplement lines are well-validated supplements after we had performed long years of research and development to an extent since all the scientifically-proven nutrient ingredients were optimally mixed and formulated into the supplement with focus on the individually targeted parts of a body, we plan on broadening the U.S online availability of our brands to U.S customers.                
Having completed the FDA notification, all HAVITA supplement line-ups are to be available on HAVITA premium brand shop at Amazon.com from February 27.
Media Contact
Company Name: MAJOR WORLD CO.,LTD.
Contact Person: Noh Ji-Hoon
Email: Send Email
Phone: +82-70-4680-2698
Country: South Korea
Website: www.ncnature.co.kr