Dubai, UAE, July 22, 2023, ZEX PR WIRE, Today, we are thrilled to announce the launch of Global Exhibition Exchange, the premier platform for exhibitors to list, promote, and exchange exhibition booths, as well as their upcoming events, to a global audience. Our innovative platform is designed to empower businesses by helping them expand their reach, connect with diverse audiences, and enhance their overall business growth.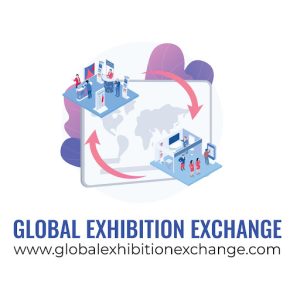 In today's fast-paced global marketplace, reaching out to new markets and connecting with diverse audiences is paramount for success. We understand the importance of these factors, and that's why we have created a user-friendly interface coupled with powerful features, enabling you to effortlessly promote your exhibition space sale, event tickets, and even exchange booths with other events. This opens up endless opportunities for cross-promoting exhibitions in both local and international markets.
At Global Exhibition Exchange, we provide a dedicated space for exhibitors to showcase their upcoming events, whether it's a trade show, conference, or exhibition. Our platform allows you to create detailed event listings that highlight the unique features and attractions of your event. By listing your event on our platform, you instantly gain visibility among a global audience of potential attendees and exhibitors.
To further enhance the exposure of your event, we offer the opportunity to include Global Exhibition Exchange as the Exhibition Exchange Sponsor Category in your events sponsors list. This collaboration allows for exclusive space to promote Global Exhibition Exchange, boosting your event's reach and attracting even more participants.
One of the key features of our platform is the ability to exchange booths with other events globally. We understand the value of tapping into new markets and attracting a wider audience. Our platform enables exhibitors to connect with other event organizers and negotiate booth exchanges, fostering collaboration and unlocking new opportunities for business growth. By cross-promoting your exhibitions in different regions, you can expand your reach and create a truly global presence for your event.
"With Global Exhibition Exchange, we aim to revolutionize the way exhibitors promote and connect with their target audience," said Sadat, Chairman of Global Exhibition Exchange. "We believe that our user-friendly platform, coupled with our powerful features, will empower businesses to expand their horizons, reach new markets, and ultimately drive their success."
Join us today and experience the endless possibilities that Global Exhibition Exchange offers to exhibitors worldwide. To learn more about our platform and get started, please visit our website at https://globalexhibitionexchange.com/.
About Global Exhibition Exchange
Global Exhibition Exchange is the ultimate platform for exhibitors to list, promote, and exchange exhibition booths, as well as their upcoming events, to a global audience. With a user-friendly interface and powerful features, Global Exhibition Exchange aims to enhance business growth by connecting exhibitors with diverse audiences and facilitating cross-promotion in local and international markets. To learn more, visit https://globalexhibitionexchange.com/
Media Contact:
Sadat (CEO)
Global Exhibition Exchange
sadat@globalexhibitionexchange.com 
https://globalexhibitionexchange.com/
PR Contact:

info@zexprwire.com