--News Direct--
Trillion Energy CEO Arthur Halleran joined Steve Darling from Proactive to share details of a third party report summarizing its 2022 year-end reserves.
Halleran tells Proactive the net present value (NPV) of proved reserves increased by over 200% to $123.8 million and the NPV of proved and probable P2 natural gas reserves increased over 400% to $432 million.
Halleran also shared with Proactive flow test results for the West Akcakoca-1 and Guluc-2 natural gas wells at the SASB gas field, offshore Turkey.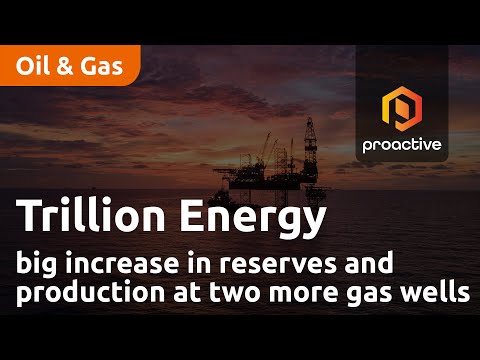 Contact Details
Proactive Investors
+1 604-688-8158
na-editorial@proactiveinvestors.com
View source version on newsdirect.com: https://newsdirect.com/news/trillion-energy-sees-big-increase-in-reserves-as-company-enters-production-at-two-more-gas-wells-737059109