South Shores Detox introduces groundbreaking programs for Camp Pendleton Rehab Services, TRICARE Treatment for Alcohol Abuse, and Aetna Drug Rehab. These initiatives offer specialized care, innovative therapies, and insurance coverage, revolutionizing addiction treatment for military personnel and their loved ones, and others.
Dana Point, California, United States - May 22, 2023 —
South Shores Detox, a leading Orange County, California provider of addiction treatment services, is proud to announce the introduction of its newest programs tailored specifically for Camp Pendleton rehab services, TRICARE-covered treatment for alcohol abuse with in-network coverage, and Aetna covered options for alcohol and drug rehab. This trio of new initiatives aims to improve the way individuals receive effective and personalized care for alcohol abuse within the military community of Southern California and beyond.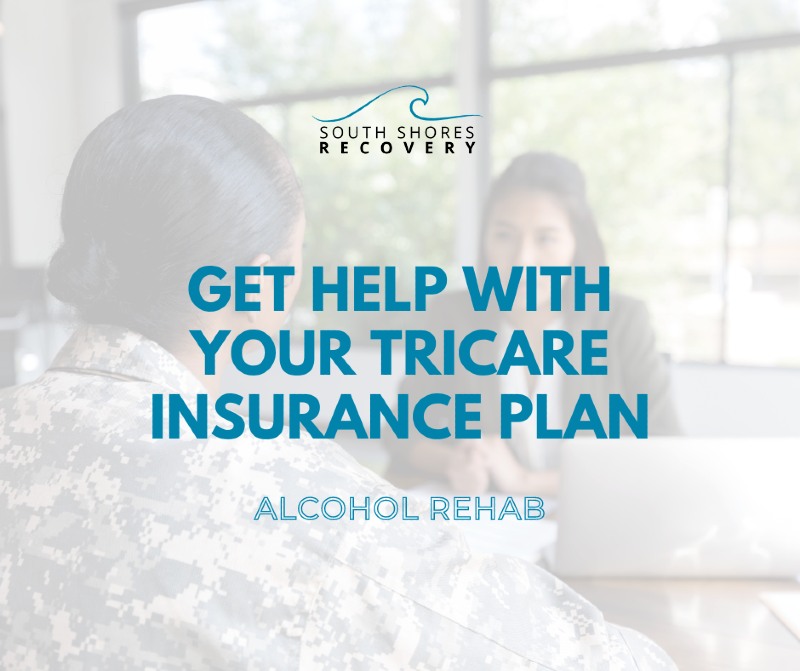 South Shores Detox recognizes the unique challenges faced by the Camp Pendleton USMC community who battle alcohol abuse and addiction. In response to this need, South Shores Detox has developed a specialized rehab program that combines evidence-based therapies, holistic approaches, and comprehensive support services to address the specific needs of military personnel and their families stationed at nearby Camp Pendleton. This program is designed to provide trauma informed and scientifically proven treatment environment for individuals to heal and rebuild their lives.
South Shores Detox's announcement of these programs for Camp Pendleton treatment services, TRICARE treatment for alcohol abuse, and Aetna drug and alcohol rehab coverage have garnered significant attention within the addiction treatment community. Their latest efforts underscore the commitment of South Shores Detox to continually innovate and improve its services to meet the evolving needs of its clientele.
Acknowledging the significance of TRICARE insurance in facilitating access to healthcare services for military personnel and their families, South Shores Detox is proud to offer a dedicated treatment program for alcohol abuse covered by TRICARE. This initiative aims to ensure that those covered by TRICARE receive effective care for alcohol use disorders, including medically supervised detoxification, individual and group therapy, relapse prevention strategies, and ongoing support for long-term recovery.
South Shores Detox is also delighted to partner with Aetna, a leading provider of health insurance, to extend comprehensive drug rehab services to individuals covered under Aetna insurance plans. The Aetna Drug Rehab program at South Shores Detox encompasses a wide range of evidence-based therapies, including medical detoxification, cognitive-behavioral therapy, individual counseling, family therapy, and aftercare support. This collaboration aims to empower individuals to overcome substance abuse disorders and regain control over their lives.
By offering specialized programs for military personnel that include surf therapy and dual diagnosis care for trauma when desired, South Shores Detox recognizes the sacrifices made by service members and aims to provide the highest level of care tailored to their challenges. By making treatment accessible through TRICARE and Aetna, South Shores Detox further demonstrates its dedication to ensuring that individuals in Orange County and Southern California as a whole have access to the best possible treatment options.

For more information about South Shores Detox and its newest program convenient to Camp Pendleton, TRICARE Treatment for Alcohol Abuse, and coverage for rehab using Aetna policies, please visit their website, or contact their admissions team directly by phone for immediate placement.
About Us: Proven Alcohol and Drug Rehab Services for Orange County and the US
Contact Info:
Name: Admissions
Email: Send Email
Organization: South Shores Detox
Phone: 1-833-213-3869
Website: https://southshoresdetox.com/

Video URL: https://vimeo.com/761234867
Release ID: 89098054
If you detect any issues, problems, or errors in this press release content, kindly contact error@releasecontact.com to notify us. We will respond and rectify the situation in the next 8 hours.