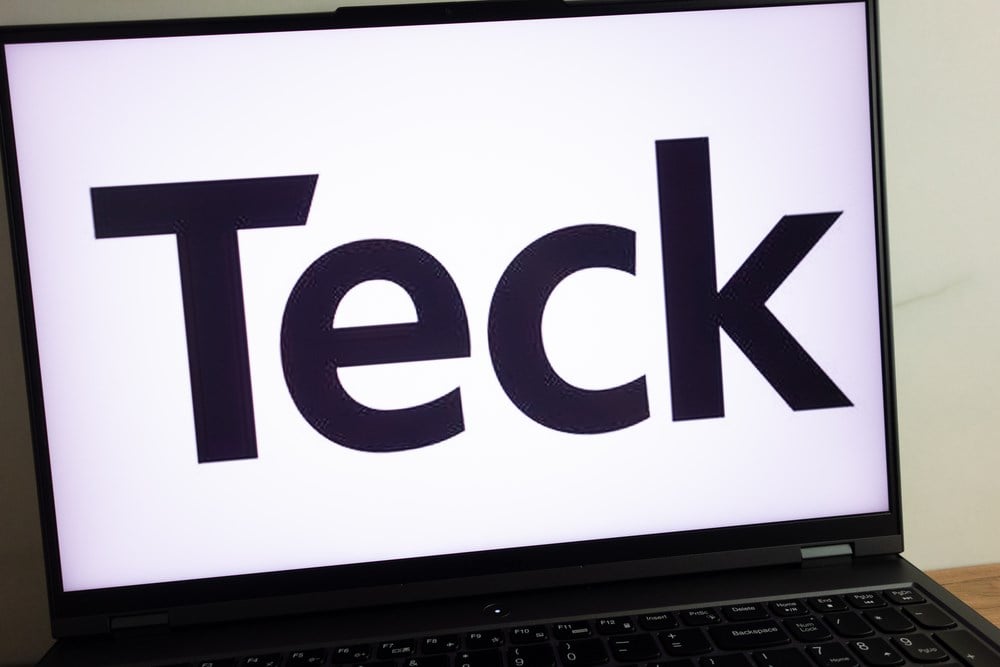 It's been a heck of a month for Teck Resources Limited (NYSE: TECK). On April 3rd, the Canadian mining company rejected a hostile $22.5 billion takeover bid from Swiss commodity company Glencore. Presented a week prior, the private proposal had visions of spinning off the combined companies' steelmaking coal and thermal power plant businesses and calling the rest 'GlenTeck.' While the offer was refused, Teck shares jumped 20% in five-times average volume. 
Teck management cited an unwillingness to expose shareholders to Glencore's thermal coal, oil and liquid natural gas (LNG) portfolio, but there's more to the story. The miner had already been planning a spin-off of its own. 
In a February 2023 restructuring announcement, Teck laid out a plan to split the company into two — Elk Valley Resources and Teck Metals. The former will focus on steelmaking coal, while the latter will include copper and zinc production.
And while Teck executives have called the Glencore proposal a 'non-starter' and 'flawed,' Wall Street isn't convinced that the deal is dead. Analysts see higher bids ahead, including the possibility of more industry players getting involved. Major mining companies Freeport McMoran, Vale and Anglo American have been rumored to be mulling competing bids for Teck's metals business. This helped push Teck's share price above $49.00 on April 17th, its highest level since 2011. 
Last week, Glencore sweetened the pot with an $8.2 billion cash component, but Teck downplayed the offer as "largely unchanged." Glencore CEO Gary Nagle then met with Teck shareholders in Toronto to promote the revised deal. However, Teck shareholders voiced reluctance — and not so much about the money.  
At a time when the global economy is shifting to clean energy, owning a stand-alone thermal coal business is understandably unattractive. The dirty fossil fuel has been a sticking point of the discussion, but, at the core, the deal is all about copper. 
Here's the down and dirty. 
Why Is Glencore Interested in Teck Resources?
With the world rapidly transitioning to electric vehicles, auto manufacturers are racing to revamp assembly lines that can crank out more EVs. There is a parallel race among mining companies to secure supplies of metals used to make EV batteries. 
Compared to vehicles with combustion engines, EVs use considerably more copper. The highly conductive metal is used in batteries, electric motors, wiring and charging infrastructure. By 2027, some 27 million EVs are expected to be on the roads, nine times more than there were in 2017. Each vehicle will require upwards of 83 kilograms of copper, with electric buses requiring far more.
With mines in Australia, South America and the Congo, Glencore is already one of the world's largest copper producers. But given the anticipated long-term demand for copper, it has identified an opportunity to play an even bigger role in EV battery production. A Glencore-Teck combination would be the world's third-largest copper producer. 

Will Teck Resources Stock Keep Going Up?
Teck Resources market cap has climbed to approximately $24 billion, significantly above Glencore's $22.5 billion offer. Considering Teck's share price has already doubled off its July 2022 bottom, the near-term upside is probably limited. 
Revised analyst price targets since the Glencore bid became public range from $46.40 to $53.88. The average target of $50.49 implies just 5% upside from current levels. 
Over time though, Teck Resources certainly has the growth drivers to return to its all-time high of $65.37. Aside from widespread use in EVs, copper is a valuable input for renewable energy technologies such as water supply lines and plumbing connectors. It is used in cookware and as an infection-combatant in hospital settings. Teck's zinc assets also have diversified growth potential tied to construction, semiconductors, pharmaceuticals, cosmetics and health supplements. 
But for Teck to return to the $ 60s, the pending separation of its metals and steelmaking coal units would have to fall through. That's because it would otherwise be split into two separate publicly traded companies, Teck Metals and Elk Valley Resources. 
As an 'out of favor' coal producer, Elk Valley Resources would likely trade similarly to mid-cap coal stocks such as Arch Resources or Peabody Energy. The faster-growing Teck Metals, on the other hand, could command a more premium valuation comparable to copper industry leaders like Freeport-MoMoran or Southern Copper. 
Investors preferring exposure to copper and the EV space may be better served to wait out the potential split. But they'll be doing so at the risk of seeing Glencore or another player reach a takeover deal — and not getting to own Teck outright.