02/08/2023, Schiller Park // PRODIGY: Feature Story //



MidAmerican Printing Systems has announced updates to the company's digital printing services, also referred to as Variable Data Printing. The updates help produce high-quality digital prints that far exceed any competitors in Chicago. The updated services include modern digital printing technologies such as laser, ink-jet, and toner-based systems.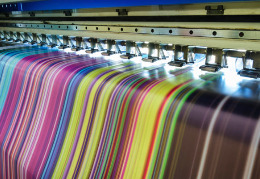 Digital printing by MidAmerican Printing Systems now offers customers faster and finer quality results. Modern digital printing can be used for short-run projects and comprehensive marketing campaigns. MidAmerican Printing Systems promises a 24-hour turnaround time for most digital printing projects. It is the company's standard turnaround time and clients are not charged for rush delivery.
The newly updated digital printing services will benefit small-scale printing projects and multifaceted large-format campaigns. The services will mainly satisfy the specific printing needs associated with conferences and tradeshows. The company has delivered superior results with posters, banners, backdrops, laminations, and mountings, which are essential for a successful tradeshow presence. The outstanding services have earned the company the title of the premier tradeshow printer in Chicago.
Besides providing digital printing services, MidAmerican Printing systems provides comprehensive finishing services for printed materials to accommodate clients with an improved turnaround. The finishing services include bindery services that follow strict quality control guidelines related to trimming, folding, drilling, and stitching. The binding styles available for digital print projects include saddle stitching, spiral binding, tape binding, and others required by clients or needed based on the project. MidAmerican Printing Systems offers added finishing services that include die cutting, embossing, engraving, foil stamping, folding, stitching, and scoring to deliver superior final print results. The company's official website has further information about its finishing services.
A representative for the printing company shared the efforts that have gone into being labeled 'Chicago's Digital Printer.' "The MidAmerican digital team has been responsible for producing many effective, bespoke direct mail campaigns and quick, short-run color and black-and-white printed materials. We discovered that using black-and-white digital printing to produce copy-intensive training materials such as manuals, technical documentation, educational materials, and other internal communications is a more efficient strategy. Plus, our color digital printing services are also far superior to any of the competitors. We also offer everything from 4-color business cards and brochures to high-speed color copies and tradeshow posters, exhibitor kits, and directories through our digital color printing services. Numerous popular Chicago newsletters use our highly acclaimed digital printing technology for maximum impact. We can legitimately claim to be "Chicago's Digital Printer" thanks to the versatility of high-quality digital printing, which makes it possible to produce variable data printing.
To learn more about the digital printing services provided by MidAmerican Printing Systems, visit the official website at https://www.midamericanprint.com/. The website features detailed information about all other printing services, technologies, and equipment utilized. The company also allows visitors to request a quote directly from the website.
About MidAmerican Printing Systems, Inc
MidAmerican Printing Systems has been serving the community since 1985. It is considered one of the most successful commercial printing services based in Chicago, IL. Today, the company is regarded as a one-stop solution for all things printing, mail-related, and for fulfillment projects. The company prides itself on catering to some of the city's most prominent and successful businesses, including being the authorized printer for Underwriters Laboratories.
For a complete list of finishing services, please visit the Services Offered list at https://www.midamericanprint.com/services/.
Interested customers can request a quote by calling (312) 663-4720 or can fill out a form at https://www.midamericanprint.com/request-a-quote/.
###
Contact
MidAmerican Printing Systems
3838 N River Rd, Schiller Park, IL 60176
312-663-4720
JFreund@midamericanprint.com
https://www.midamericanprint.com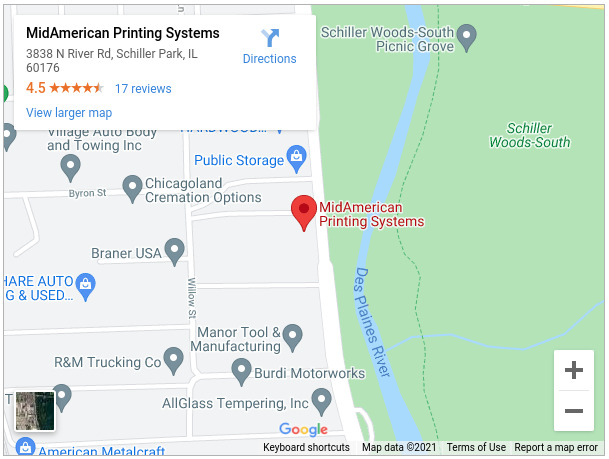 newsroom: news.38digitalmarket.com




Source: 38 Digital Market News

Release ID: 518437

Original Source of the original story >> Exciting Digital Printing Services Updates From MidAmerican Printing Systems