The gravity roller shelf of the freezer, also known as the Gravity roller shelf, is an automatic tally device that can make use of the product's own weight to automatically slide to the front end with the help of the plastic roller function to realize automatic tally without any external power drive device.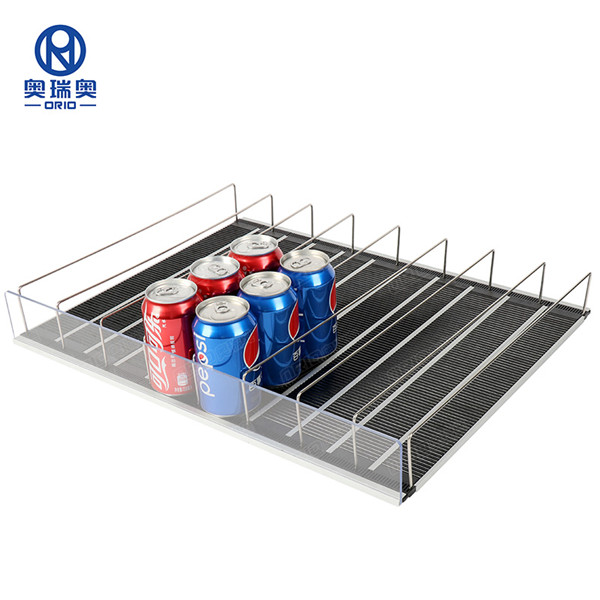 If the freezer gravity roller shelf are arranged on the traditional freezer shelves, the gravity roller shelf can immediately enhance the image of the store, save power and energy consumption, and increase the sales volume with more assurance, so that the products sold can always be kept in a clean and full state. After the products in the front are taken away, the products in the back will automatically move to the forefront, and the personalized visual effects and shopping experience can better attract the attention of customers.
Orio's gravity roller shelf is assembled by various components. The main tray of the gravity roller shelf has a Chinese invention patent. The patent certificate number is inclined at 3-5 degrees, which is a patented technology mastered by Orio. Commodities are automatically arranged neatly;
 Neat display naturally brings more customer attention, thereby increasing conversions and increasing sales.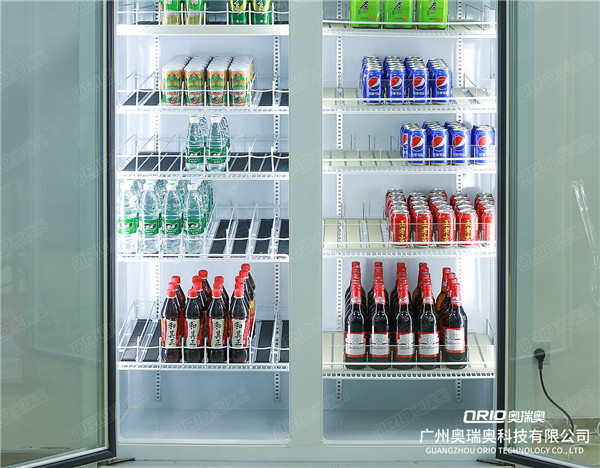 There are many types of goods in convenience stores and supermarkets. The gravity roller shelf can be adjusted according to the type and size of the goods. It can be used for plastic beverage bottles, glass bottles, milk boxes, cigarette boxes, cosmetics and other products, and more can be provided upon request. Combination scheme, gravity roller shelf can be suitable for various types of freezers of various brands.
Article Source: https://www.globalorio.com/news/the-secret-to-keeping-your-display-neat-at-all-times/
Media Contact
Company Name: Guangzhou Orio Technology Co., Ltd.
Email: Send Email
Country: China
Website: https://www.globalorio.com/