Instagram influencer and entrepreneur, Carter Gordon, continues to make his mark on the social media space and fashion industry with his clothing brand, Gordon Clothing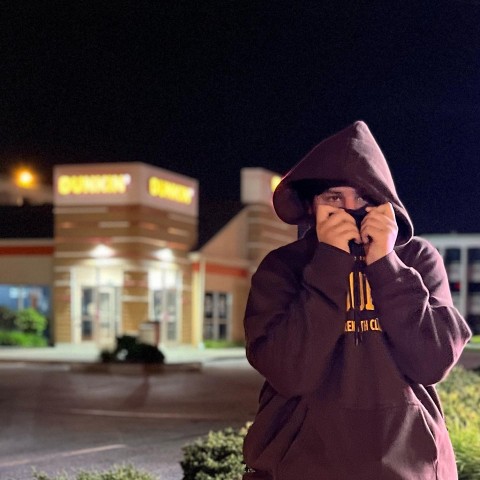 Carter Gordon is bringing his entrepreneurial prowess to bear with the Gordon Clothing brand, as the teenager founds the clothing line to deliver different categories of products to fashion enthusiasts. Described as an Instagram influencer on the rise, Carter's popularity has practically exploded in recent times, becoming extremely famous through Instagram reels and building on his feats to scale on the social media space.
The world of social media influencing has evolved over the years, with the growing online global population further reiterating the importance of content creators worldwide. Instagram undoubtedly remains one of the most popular social media platforms, with over a billion active users monthly. It has also become an effective tool for businesses looking to promote their brand through influencer marketing and the likes of Carter Gordon have played a major role in helping organizations connect with their target audience.
Carter Gordon currently has more than 20k followers on Instagram, with his reels particularly catching the attention of people across age groups and gender in different parts of the world. The digital content creator has also broken the internet on other platforms, including Twitter, with the uniqueness of his posts as well as their relatability endearing them to internet users worldwide.
In addition to his content creation prowess, Carter Gordon has also ventured into entrepreneurship, as the 16-year-old from Ohio that founded Gordon Clothing. The fashion brand offers a wide range of products across different categories, expertly created with excellent craftsmanship and quality materials. Gordon Clothing offers apparel such as t-shirts for men and women as well as hoodies and sweatshirts. It also provides fashion accessories, including hats, bags, and drinkware such as mugs.
For further information about Carter Gordon and his works as a digital content creator, visit his page on Instagram. Products from Gordon Clothing can also be found on the website - www.gordonclothing.co.
Media Contact
Company Name: Carter Gordon Explores
Contact Person: Carter Gordon
Email: Send Email
Phone: 440-850-5548
Country: United States
Website: http://www.gordonclothing.co/