Whether staying at home more these days or once again leaving the house unattended during working hours, MobiCam HDX provides families monitoring with sound and talkback.
(PRUnderground) July 22nd, 2020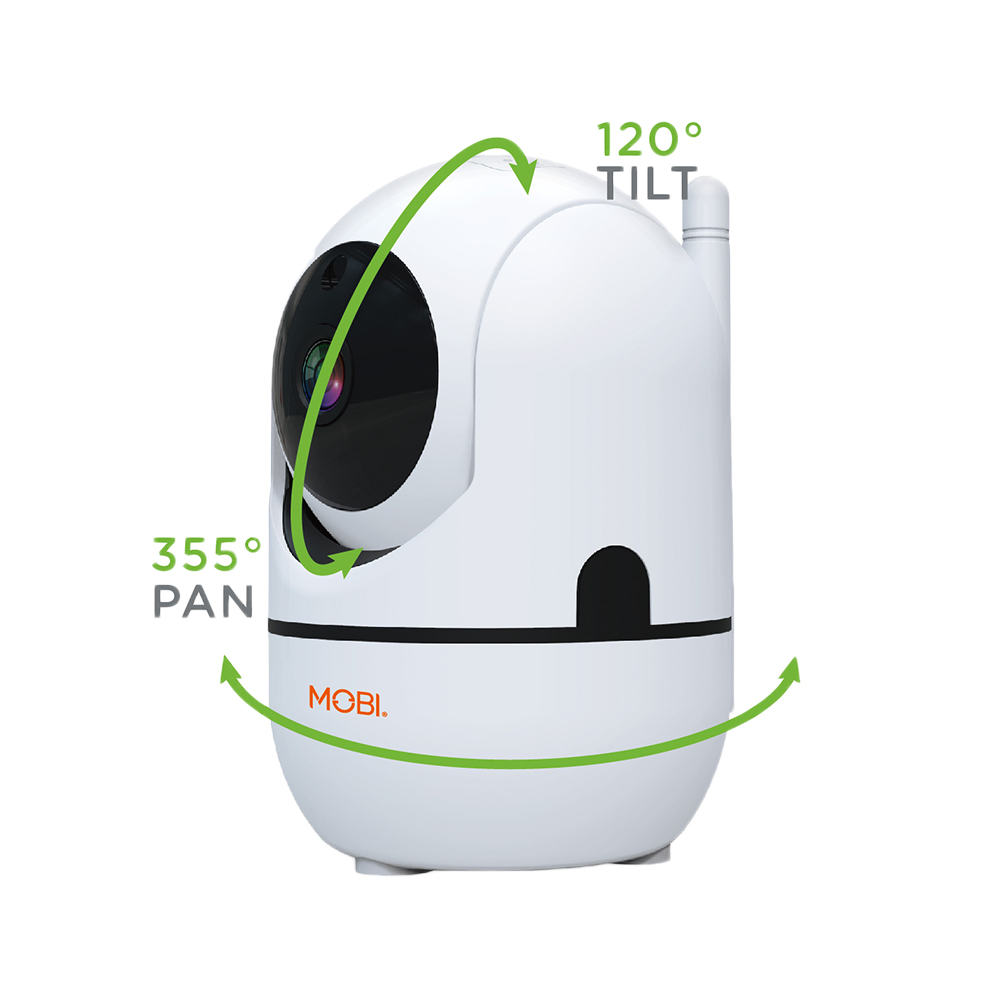 The MobiCam HDX is a reliable wifi baby monitor whether the user is in the next room or away at work and depending on a relative or babysitter to take care of the little one. Plus, one or more of these useful devices can double as home monitors when the house must be unattended.
No matter what kinds of twists and turns life throws at a family, the MobiCam HDX is a smart life hack for safety, security and peace of mind of the home and its occupants. That is why it makes a great gift for yourself or anyone on your gift list.
Owners or authorized users of a feature-rich MobiCam HDX that is connected to a home network can securely log into it from anywhere in the world with a internet connection. Users can see the baby's room or wherever the camera is located through the Android or iOS app – and focus in on what they want to see in HD with 355-degree horizontal pan, 120-degree vertical tilt and digital zoom. The unit can even see up to 40 feet in the dark, making it possible to check on a child without waking them.
Plus, this wifi baby monitor and home monitor allows users to speak to anyone in their home, listen for responses. It is also possible to easily create a system of up to 100+ compatible smart devices to view from the MOBI Smart app from anywhere.
"We know that the needs and patterns of American families have changed in the wake of the recent public health crisis, and MOBI is here for them just as we've always been – with innovative solutions to today's challenges," said David Naghi, CEO of MOBI. "One or more MobiCam HDX video home monitors belongs in every home because it can be used in so many ways: as a baby monitor, a nanny cam, to check on a home when at work or away or to see who's in the home when you're not."
Consumers can purchase the MobiCam HDX at respected brick-and-mortar and online retailers.
For every phase of life and no matter what happens in the world, MOBI is a name that stands for excellence in home and health monitoring products. For almost 20 years, MOBI has been offering consumers purposefully designed products, including wifi video monitors, digital health thermometers and more. Stay safe and happy with MOBI.
About MOBI Technologies
MOBI is a provider of home health technology products including but not limited to: thermometers, cameras, blood pressure monitors, door sensors and other consumer and enterprise solutions. Lead by founder and CEO David Naghi, who has more than 35 years' experience in the consumer electronics industry, MOBI is committed to bringing products to the marketplace that give you and your family better, smarter choices. For more information, please see www.getmobi.com
Press Contact
Name: Lizzie Gurrola

Phone: 323-904-3014

Email: Contact Us

Website: https://www.getmobi.com
Original Press Release.