Purchasing your non-contact digital health thermometer from a respected American company like MOBI is the only way to ensure quality during this public health emergency.
(PRUnderground) June 22nd, 2020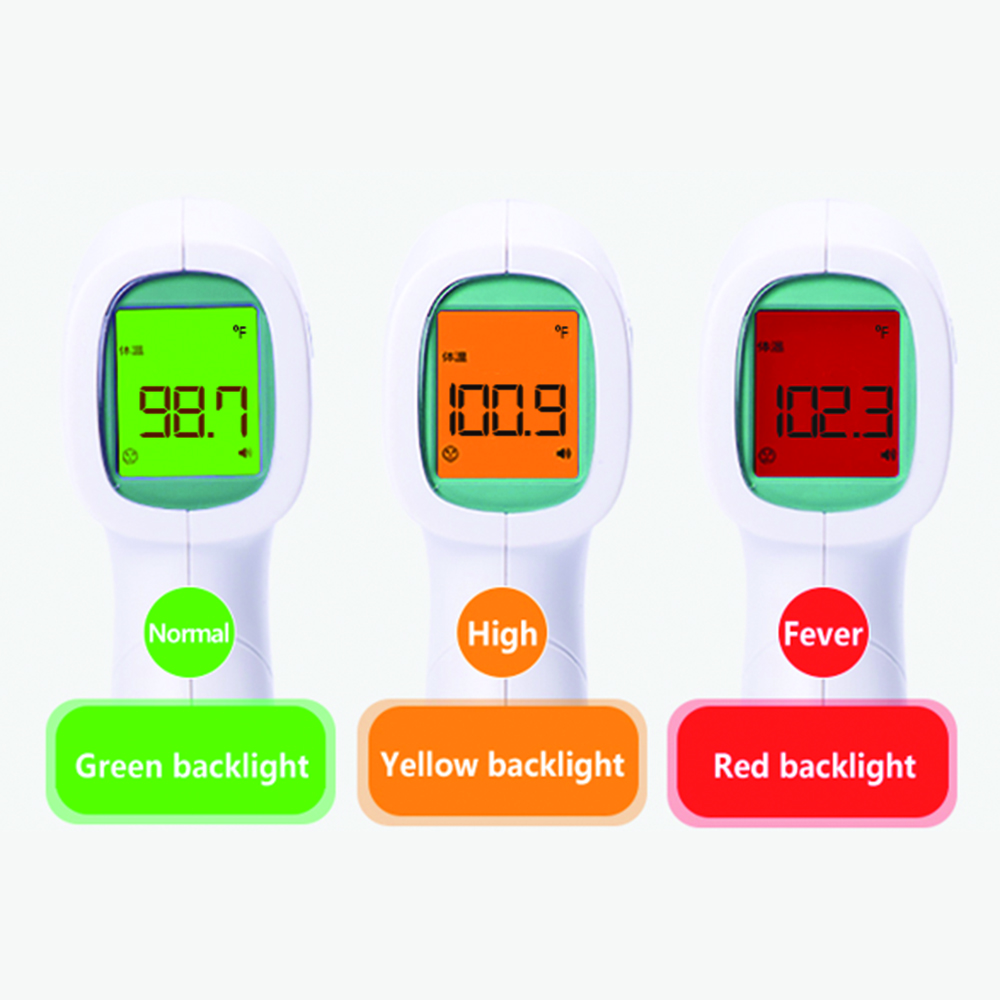 Because of temporarily relaxed U.S. FDA guidelines and direct import by consumers, many inferior lookalike non-contact thermometers are coming onto the American market. Without scrutiny, the quality of these devices cannot be guaranteed. Here are two reasons you must buy from an established brand you trust during the ongoing public health crisis:
Reason #1: Temporary FDA Guidelines Fail To Protect Consumers
In April 2020, the FDA temporarily relaxed guidelines for companies importing digital health thermometers into the country because of the increased demand for temperature screenings. Imported digital thermometers are not necessarily checked for quality and may not have been made to FDA standards. Since these devices are temporarily not required to be submitted to the FDA for consideration prior to reaching the market, you can't be sure what you're purchasing if you don't know the brand.
Reason #2: Consumers Are Unknowingly Importing Thermometers
Often without realizing it, consumers are purchasing non-contact thermometers through prominent online marketplaces from third-party sellers that are not located in the United States. While consumers may believe they are purchasing from a respected marketplace, foreign companies are selling inferior digital thermometers and shipping directly from China or another country to the consumer – bypassing any checks by American authorities.
The FDA-compliant MOBI Non-Contact Forehead Digital Thermometer comes from a respected American company with nearly two decades of experience satisfying consumers and is in stock now. It was submitted for FDA consideration prior to being released, comes from a brand with FDA-registered facilities and is complaint with Medical Device Class II guidelines, the FDA GUDID requirement and FDA and ISO labeling requirements.
Made with the highest quality sensors for temperature reading – not inferior Chinese sensors – and backed by our warranty and U.S.-based support, the MOBI Non-Contact Forehead Digital Thermometer measures temperature from 0.5 to 2 inches away and provides readings in 1 second. It indicates when a fever is present, has memory recall of the most recent 50 readings and features a large backlit display for quick assessment. While other models may look like a genuine MOBI device, these unproven devices won't work as well.
"Lookalike thermometers are dangerous because they're designed to confuse consumers and aren't made to the highest standards. With the FDA temporarily looking the other way while these devices are being brought into the nation, consumers must stick with a proven brand they can trust to ensure quality," said MOBI CEO David Naghi. "There's too much at stake to trust an unchecked device."
The MOBI Non-Contact Forehead Digital Thermometer is in stock and available from online retailers and brick-and-mortar stores.
Through this crisis and beyond, MOBI remains committed to excellence in consumer health products and more. For almost 20 years, MOBI has been providing a stream of useful, well-designed products for American consumers, including digital health thermometers, video home monitors and more. Stay safe and well with MOBI.
About MOBI Technologies
MOBI is a provider of home health technology products including but not limited to: thermometers, cameras, blood pressure monitors, door sensors and other consumer and enterprise solutions. Lead by founder and CEO David Naghi, who has more than 35 years' experience in the consumer electronics industry, MOBI is committed to bringing products to the marketplace that give you and your family better, smarter choices. For more information, please see www.getmobi.com
Press Contact
Name: Lizzie Gurrola

Phone: 3239043000

Email: lizzie.gurrola@getmobi.com

Website: https://www.getmobi.com
Original Press Release.