Icelandic National Day is coming up on June 17​. This annual holiday commemorates the island's foundation as The Republic of Iceland and, with it, independence from Denmark. And now, with the COVID-19 virus no longer a threat in the country, borders are opening to tourists on June 15​​, right in time for visitors to participate in National Day Festivities. Today, locals and businesses are preparing for the trickle of guests, some of whom come to celebrate their Icelandic heritage.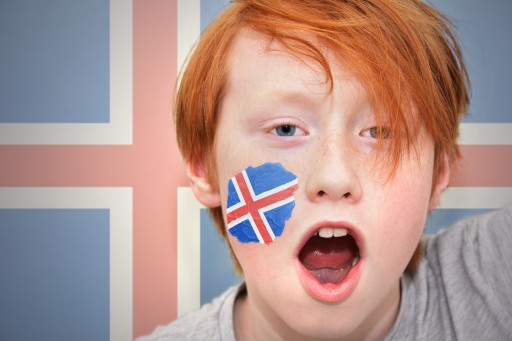 REYKJAVIK, Iceland - June 9, 2020 - (
Newswire.com
)
​​​​​Icelandic National Day will kick off this year with a day-long program of festivities. Though some of the program has been modified in light of the novel virus, locals and visitors are also given ideas for how to celebrate at home with friends and family. Local companies such as Icewear, the outdoor clothing store specializing in Icelandic wool knitted sweaters, are looking forward to welcoming tourists again while also using the opportunity to refresh their approach to publicity in light of recent world events. "Our stores are open and we are looking forward to the festivities," Harpa Gretarsdóttir​ of Icewear said. "And we're planning on sharing pictures on our social media account for those who won't be joining us this year." 
The ​Icelandic National Day festivities in Reykjavik​ are focused in the center of the city and kick off at 10 a.m. on June 17​​. The long summer days and Midnight Sun of Iceland aren't the reasons that June 17​​ was selected to commemorate independence from Denmark, however. The date for celebration was actually chosen as the birthday of Jón Sigurðsson, an Icelander of the era who pioneered the movement for independence.
Some Icelandic families who moved away generations ago come back to celebrate the holiday and, even in the absence of the regular influx of tourists this year, Icelandic families around the world can celebrate from afar. To explain this global network of Icelandic ancestry, many Icelanders moved to North America after the eruption of the Icelandic volcano Askja in 1875. Between 1870 and 1900, roughly 15,000 people moved from Iceland to the west, accounting for 20% of the country's population at that time. More than 144,000 residents of Canada and the U.S. claim Icelandic ancestry today, most of them residing in communities with high concentrations of Icelanders, such as Gimli, Manitoba (and several other cities in the province); Markerville, Alberta; Washington state; Minnesota; and North Dakota.
From local brands like Icewear to each member of the community near and far, Icelanders are ready to celebrate.
About Icewear
​Icewear is an Icelandic retailer of wool products, souvenirs, and outdoor gear designed to suit the unpredictable Icelandic climate. The company got its start as a wool knitting factory in the 1970s and now has expanded to more than 15 stores. Learn more at ​https://www.icewear.is/​. ​
Media Contact:
Harpa Gretarsdóttir​
Phone: +354 555 7417
Email: marketing@icewear.is
Related Links
Icemart souvenirs
Press Release Service by
Newswire.com
Original Source:
Iceland's Border Opens in Time for National Day and Families With Icelandic Roots From Abroad Are Watching