Have an extra set of eyes during this busy time of year and monitor the baby, pets, or anyone coming in your home with the MobiCam HDX 3-pack; available from Sam's Club.
(PRUnderground) November 26th, 2019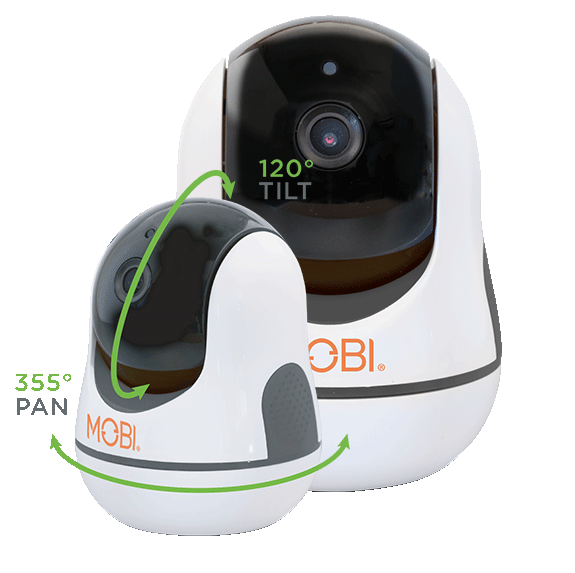 The MobiCam HDX 3-pack is the perfect way to show care and regard for a gift recipient – and a smart set of devices to protect your own home and family this holiday season. Available now at a special price from Sam's Club, these cameras allow users to watch their home, the babysitter, pets and household traffic from anywhere in the world.
With MobiCam HDX cameras connected to a home network, users or those they authorize can see what's happening on all 3 cameras at once from anywhere in the world with internet/WiFi through any smart phone. Security protocols mean others are locked out.
Your gift recipient can monitor the baby's room from the kitchen while cooking breakfast, use the device as a nanny cam when at work and keep an eye on Peanut and Fluffy too. Consumers who purchase a set of these wifi home monitoring cameras for themselves can monitor the comings and goings of visiting relatives and know when grandmother or a favorite uncle arrives – even if still at work, school or on the road.
MobiCam HDX wifi home monitoring cameras feature easy setup, night vision up to 40 feet and motion detection so users know when something changes. These innovative and feature-rich devices also provide two-way audio for conversations between the device and authorized users' smart phones as well as soothing sounds that users can play– no matter where life takes them. These cameras also include pan and tilt capabilities and digital zoom, making it possible to see an entire room with one camera.
"We tried to think of everything when designing the MobiCam HDX," said MOBI CEO David Naghi. "That's why this home monitor camera is a bestseller and a consumer favorite."
The MobiCam HDX 3-pack is available online from respected retailer Sam's Club this holiday season. Single devices are also available. Plus members get free shipping. Visit samsclub.com or use the retailer's app to learn more.
MOBI is a respected name in home monitoring products and an early innovator in video baby monitors. This Beverly Hills company is approaching 2 decades experience in offering the marketplace quality products that American consumers know they can rely on for affordability and the best features.
About MOBI Technologies
MOBI Technologies, Inc. is dedicated to build innovative and quality consumer electronics that are designed around the needs of individual users with relevance to modern living. MOBI has been creating products for over 15 years including thermometers, baby monitors, nightlights, and blood pressure monitors. Lead by founder and CEO David Naghi, who has more than 35 years' experience in the consumer electronics industry, MOBI is committed to bringing products to the marketplace that give you and your family better, smarter choices. For more information, please see www.getmobi.com
Press Contact
Name: Lizzie Gurrola

Phone: 323-904-3014

Email: lizzie.gurrola@getmobi.com

Website: www.mobicam.com
Original Press Release.