Shop Africa's Top Fashion Brands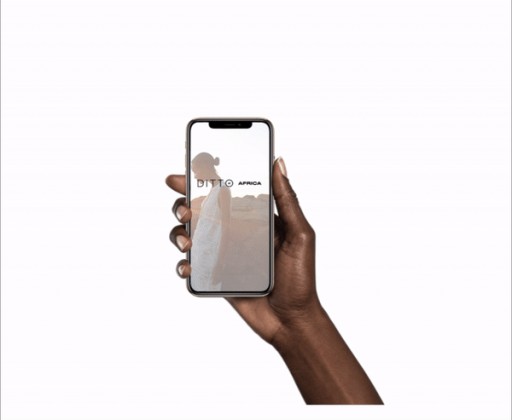 NEW YORK - November 14, 2019 - (
Newswire.com
)
Ditto Africa is a content-driven fashion marketplace platform where global and local consumers can shop directly from a curated community of African and African diaspora brand.
Ditto Africa scouts its brands from a plethora of countries and uses a selective vetting process, to ensure each brand they select has a unique approach to fashion, is operationally ready and can logistically ship worldwide.
From a user experience point-of-view, Ditto Africa is a centralized marketplace with consistent product photography, a single customer service access point, one shopping cart, and one shipping fee. Furthermore, Ditto Africa shoots all of their content in-house and produces shoppable stories, alleviating the pressure on designers to create marketing content and allowing them to focus on designing and manufacturing.
Being a content creator allows Ditto Africa to go beyond fashion and collaborate with filmmakers, storytellers, creative directors and cultural influencers to share behind-the-scenes of the thriving milieus from which these brands are born. Their vision is also one of reclaiming the global African narrative and placing the directorial baton into the hands of African artists to tell their own stories.
Ditto Africa's team is diligent in doing the legwork for their customers by identifying the highest quality brands across Africa and the diaspora. Many of the brands they represent are committed to supporting their local culture and economy by collaborating with artisans who are preserving and at times even reviving traditional methods of production.
Ayaan Mohallim, a Somali-American fashion designer, who was inspired to start Ditto Africa after noticing a lack of visibility and opportunity in the global fashion market for African designers, says, "There are dynamic and innovative fashion and design industries emerging in every major city in Africa, whose cultural and historical points of reference and artistic brilliance and sophistication have yet to be experienced by global consumers to their full expression."
It was important for Mohallim that the platform not only represents African brands but that its investors also share that same vision and background. Currently, Ditto Africa is 100% African-owned.
With the multiple levels of support Ditto Africa provides its brands, it has a goal to eliminate the challenges standing in the way of African brands to achieve exposure and growth and connect to consumers globally.
Ditto Africa is the first content-driven and curated shopping platform of its kind to solely focus on brands from Africa and its diaspora. With its commitment to curating high-quality fashion, beauty and lifestyle designs and creating the space for the stories behind the designs to be told, Ditto Africa will quickly grow to become the destination digital platform to discover, shop, and connect to a previously underrepresented market.
Related Links
IOS App
Videos and Images
Press Release Service by
Newswire.com
Original Source:
New Fashion Tech Platform Ditto Africa Launches With a Curated and Content Driven Website and App