Expandable system with pan and tilt cameras and dedicated app mean you can monitor baby and keep an eye on the whole house, yard and office too.
(PRUnderground) June 19th, 2019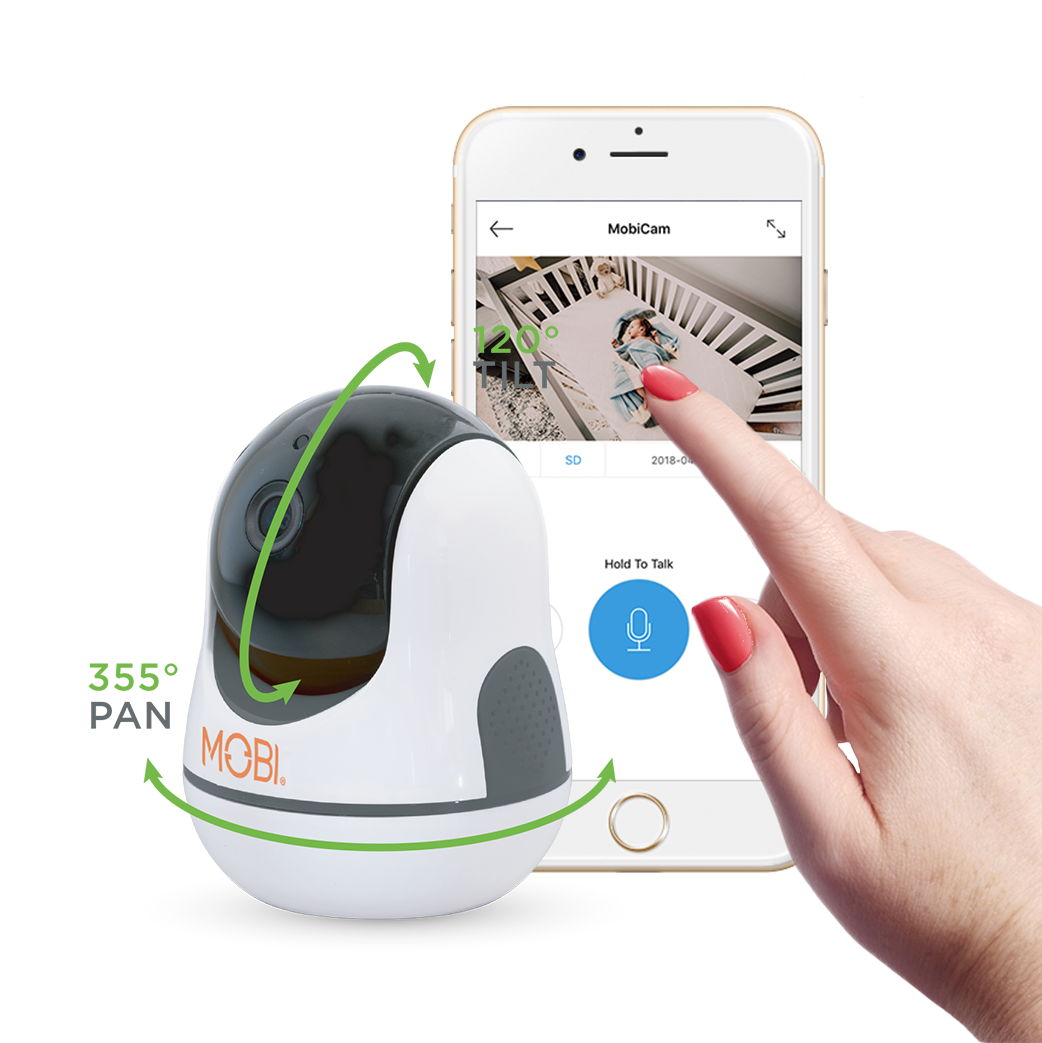 The MobiCam HDX HD WiFi Pan & Tilt Monitoring System is more than a baby monitor. Thousands of users are turning to this affordable system for keeping an eye on vacation properties, watching pets in their yards and glimpsing every room of their homes to make sure their children are safe, their assets are secure and their babysitters are doing their jobs.
Each MobiCam HDX unit covers a large area with its 355-degree horizontal pan and 120-degree vertical tilt capabilities. Digital zoom means users can focus on their child, a pet or anything that concerns them. These wifi baby monitors even feature night vision for seeing happenings when it is dark inside or out. These features as well as excellent picture clarity are among the reasons consumers choose MobiCam devices over other brands.
Expand the system by including up to 16 cameras and see every room of a home, an entire front, back and side yard, animal pens and coops and more. A dedicated app for Android and iOS devices allows users to see up to 4 views at once and authorize up to 15 people to see the feed if desired. Otherwise, encryption technology locks out everyone.
"The secure, versatile MobiCam HDX comes with an affordable price so it's accessible to almost everyone," said MOBI CEO David Naghi. "Since we introduced our first color video baby monitor in 2003, we've been committed to feature-rich devices with attractive price points."
Users have also reported using MobiCam devices to provide unobtrusive 24-hour monitoring of elderly relatives, to allow them to see what is happening at their company offices when they are on the road and even to serve as a video intercom system between a home and workshop on a large property. A talkback feature means two-way communication is possible using the camera's microphone and a smart phone.
The MobiCam HDX HD WiFi Pan & Tilt Monitoring System is available at online retailers. The MobiCam Multi-Purpose Monitoring System without pan and tilt is also available and features an even lower price.
MOBI is a Beverly Hills company that is approaching 2 decades experience in monitoring devices and home products that consumers know they can trust for affordability, quality and features.
About MOBI Technologies
MOBI Technologies, Inc. is dedicated to build innovative and quality consumer electronics that are designed around the needs of individual users with relevance to modern living. MOBI has been creating products for over 15 years including thermometers, baby monitors, nightlights, and blood pressure monitors. Lead by founder and CEO David Naghi, who has more than 35 years' experience in the consumer electronics industry, MOBI is committed to bringing products to the marketplace that give you and your family better, smarter choices. For more information, please see www.getmobi.com
Press Contact
Name: Lizzie Gurrola

Phone: 323-904-3000

Email: lizzie.gurrola@getmobi.com

Website: www.getmobi.com
Original Press Release.