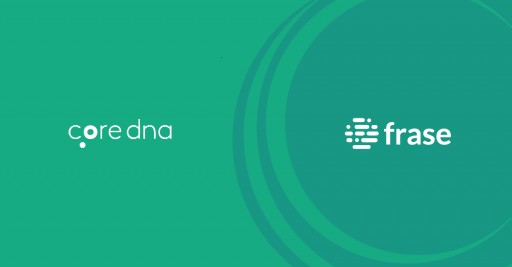 BOSTON - March 27, 2019 - (
Newswire.com
)
Frase, the AI Layer for your content, today announced its decision to integrate with Core dna, a leading content management and eCommerce software vendor.
Frase brings the power of AI to content creation, acting as a force multiplier for content teams. Frase helps content creators do more with less, conduct research faster, find related content more easily, thus enabling authors to focus on creativity and be more productive. This makes Frase the perfect extension for a content management system, where business users, marketers, and content managers spend most of their day creating content.
Core dna is a digital experience platform (DXP) used by countless global brands to deliver omnichannel experiences. Featuring over 80 pre-built business applications, Core dna offers unrivaled power, flexibility, and versatility, thanks to its ability to be deployed in either a headless/decoupled configuration or by employing its traditional pre-built frontend. With Frase, Core dna customers like Nintendo, SEEK, and Tivoli Audio will be able to leverage an AI-powered research assistant, enabling them to create better content, more efficiently, and with greater ease. With the announced integration, content created in Frase can be seamlessly managed and published via the Core dna platform.
Tommy Ratia, Co-founder & CEO of Frase, states that this integration will allow content creators to streamline their manual research processes, thereby freeing up time to create content their audiences really care about. "Core dna is a thought leader in the CMS arena. We consider them an ideal partner to help our customers make the most out of their content." Ratia explained, "In addition to content creation, we also look forward to exploring how AI and NLP technologies can reshape the overall content experience. We are excited to collaborate with Core dna on this front in the future."
Core dna CEO, Sam Saltis, also welcomed the integration. "We are very excited about Frase as a product, and are delighted to be selected as the first CMS to feature a seamless integration with them. Their AI-enabled product is powerful yet simple to use, which aligns well with our user-centric philosophy here at Core dna," Saltis said. "I see Frase as the content authoring tool of the future, and it is exciting to see content creators tapping into the vast promise of AU and leveraging tools like this to help them create better content and ultimately drive more engagement and conversions," he continued. 
About Frase
Frase develops AI technology capable of reading content to analyze topics, summarize information and find answers. For knowledge workers spending countless hours doing manual investigation across internal documents or the open web, Frase helps users research faster and streamline their workflow.
More about Frase at https://frase.io.
About Core dna
Core dna is a true multi-tenant SaaS digital experience platform (DXP) that gives digital teams all of the functionality, tools, scale, performance, personalization, innovation, and automation needed to build world-class digital solutions. Featuring over 80 pre-built business applications, including enterprise content management and full eCommerce, Core dna offers unrivaled power, flexibility and ease-of-use. A full description of its features and capabilities is available here. Core dna is based in Boston, MA and powers global brands such as Nintendo, Staples, Stanley PMI, and Langham Hotels. Today, more than 500 companies rely on Core dna to power their online business.
More about Core dna at www.coredna.com.
Related Images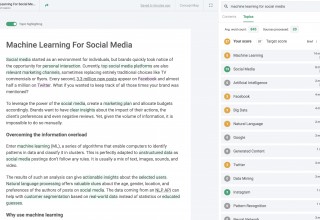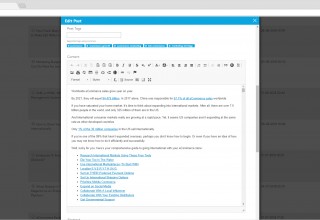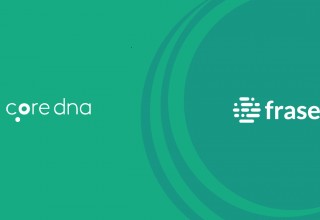 Press Release Service by
Newswire.com
Original Source:
Content Creation Powered by AI: Frase Announces Integration With Core dna