Multifunction thermometer helps parents manage illness with ear and forehead options and reminder features.
Beverly Hills, CA (PRUnderground) October 9th, 2018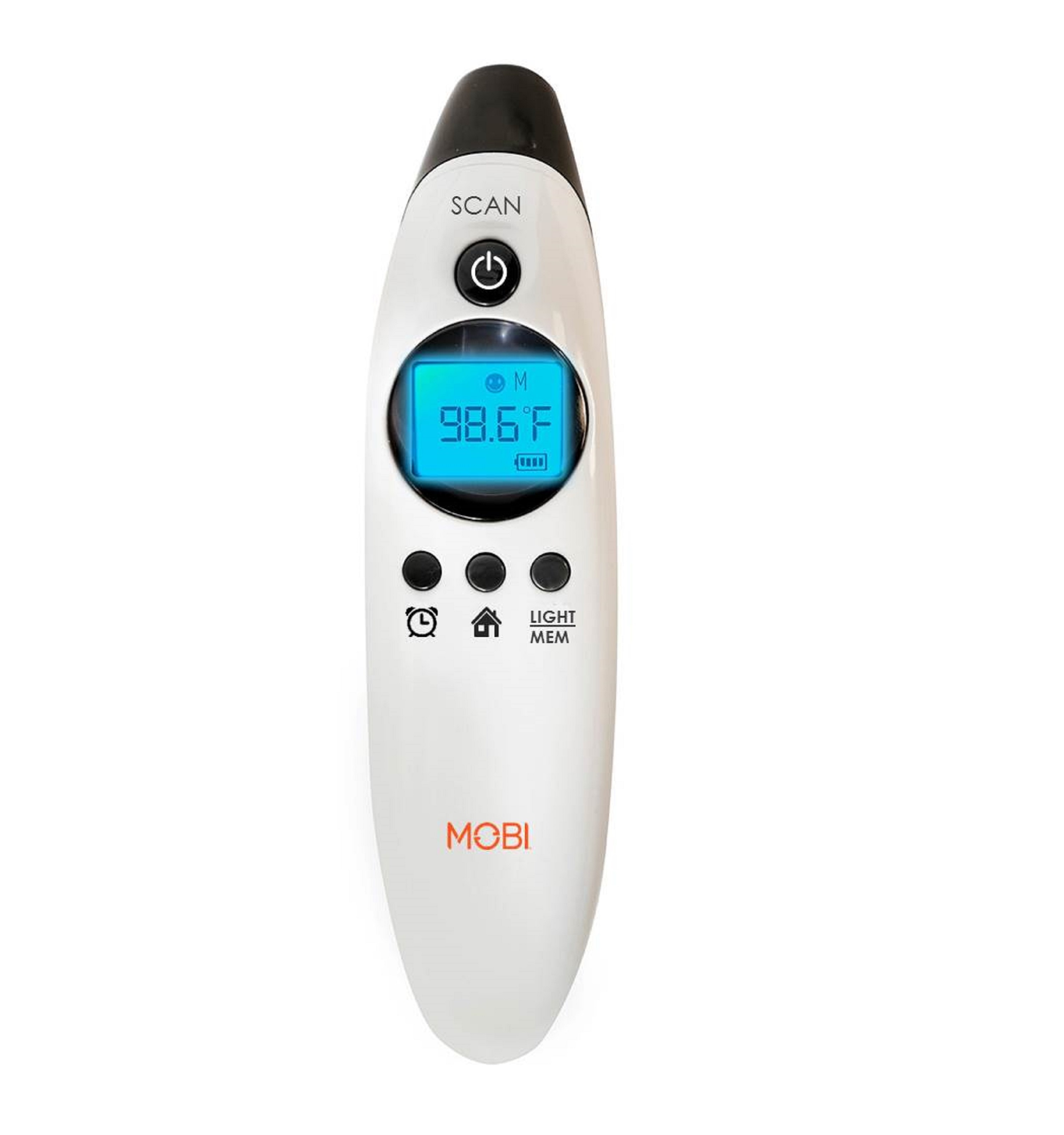 MOBI Technologies, the leader in innovative juvenile healthcare technology products for over 15 years, is helping parents prepare for, and better manage, illnesses such as cold and flu that arise during the fall and winter seasons, by increasing distribution of their DualScan Health Check Thermometer.
"According to the Center for Disease Control (CDC,) influenza activity begins to increase in October, as do other common cold and other ailments," says David Naghi, President of MOBI Technologies, Inc. "We are working hard this year to help arm parents with tips and other useful information, along with the increased availability of our The DualScan Health Check Thermometer to help arm them with tools to help alleviate the issues that come with this increase in illness."
The company is committed to helping others manage the health of themselves and their loved ones by creating innovative products and through sharing information. This commitment is being brought to life this cold and flu season by creating a dual-pronged consumer approach which will make products as well as information more readily available. The first part of this community outreach program includes the increased distribution of the DualScan Health Check Thermometer coupled with an increase in social media content specific to helping parents manage cold and flu realities.
"We truly want to make managing health easier and are continuously investing in ways to make that happen, whether it be technology found in our products, or an investment in outreach to the community," says Natalie Covrig, Vice President. "Parents, especially of young children, seek the best tools to put in their arsenal such as thermometers and holistic suggestions from other parents and experts to add to their physicians recommendations when their babies are sick. We wanted to provide both to them to help ease the stress that comes with winter illnesses such as the common cold and flu," she continues.
The MOBI DualScan Health Check Thermometer was developed with a bevy of offerings that help make managing illness easier. The thermometer can read temperature settings through the ear or forehead, giving parents options. It also includes the MOBI patented Health Check Reminder which allows the user to set a reminder alarm for taking the next temperature reading, dispensing medicine or overall wellness check. The thermometer also has memory recall of up to the last 19 readings, and is designed with a flashlight allowing parents to check on their loved ones without disturbing them. Taking it a step further, the DualScan Health Check Thermometer can also be used to check the temperature of a milk, food, and even the bath water to help increase comfort and soothing.
On the educational side of things, MOBI is increasing their outreach to consumers online through curation of content specific to cold and flu season to help educate parents on things they can do to prevent, treat, and ease the symptoms of these fall and winter maladies. The team has worked to pull tips, resources, and actionable items from physicians, alternative medicine experts, and other parents and will be sharing them avidly on their social media channels during the season.
The MOBI Technologies DualScan Health Check Thermometer has expanded availability and is available online at www.getmobi.com, on Walmart.com and Amazon.com.
About MOBI Technologies
MOBI Technologies, Inc. is dedicated to build innovative and quality consumer electronics that are designed around the needs of individual users with relevance to modern living. MOBI has been creating products for over 15 years including thermometers, baby monitors, nightlights, and blood pressure monitors. Lead by founder and CEO David Naghi, who has more than 35 years' experience in the consumer electronics industry, MOBI is committed to bringing products to the marketplace that give you and your family better, smarter choices. For more information, please see www.getmobi.com
Press Contact
Name: Amanda Vega

Phone: 480-275-9797

Email: amanda@amandavega.com

Website: www.getmobi.com
Original Press Release.