TEMECULA, Calif. - May 2, 2018 - (
Newswire.com
)
SunPower by Precis is actively supporting Storm Baseball at The Diamond Stadium this season.
"We're so proud to support our Minor League Storm Baseball Team," said Brian Hopwood, president of Precis Solar. "Precis is dedicated to embracing the Inland Empire Community. From partnering with local organizations like Storm Baseball to providing sustainable energy opportunities for residential and commercial owners, we're deeply committed to helping our community thrive now and for future generations."
SunPower by Precis is sponsoring all pre-game parades for the Little Leagues and the Scouts throughout the spring and summer. Each participant will receive a fun commemorative Softee Ball. Two more parades will occur at games over this weekend: May 5 and 6. Three Scout nights will also be sponsored by SunPower by Precis in July and August.
Thanks to Precis Solar, adults can hit a home run too! They have the chance to "Win Big" with the Power Hitter of the Game Promotion. One lucky fan can win a $25,000 solar system if the designated Storm Player of the Day makes a homerun by hitting the middle solar panel on the fly. Fans can sign up for their chance to win at the stadium information booth or look for the Precis tables at the stadium entrance select games.
And to add more to the excitement, SunPower by Precis will award one lucky fan $25 in Thunderbucks whenever a Storm pitcher throws a ball at over 100 mph. Fans will be keeping their eyes on the ball this season hoping to see those Top Speed pitches!
 About SunPower by Precis
For over 35 years, SunPower by Precis has been offering solar technology, design and craftsmanship serving residential and commercial customers throughout Southern California. Precis uses the most advanced and energy-efficient solar panels in the world to eliminate or reduce monthly electric bills. Solar energy is clean, renewable and reliable, and adds significant value to properties. Precis is proud to have been handpicked by SunPower to represent them directly as their Riverside County SunPower® Master Dealer, the company's highest ranking possible. This designation can only be earned through experience, quality, depth of resources and customer satisfaction scores. Those interested in solar are encouraged to stop by the Wildomar location or visit them online at precissolar.com to see how much they can save.
Related Links
Sunpower By Precis
Lake Elsinore Storm
Related Images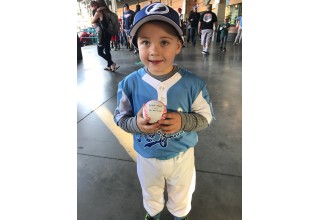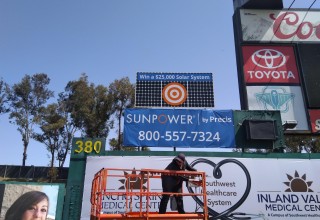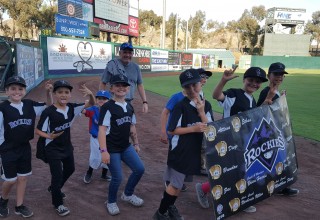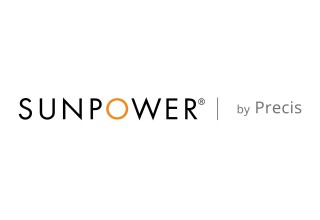 Press Release Service by
Newswire.com
Original Source:
SunPower by Precis Supports Storm Baseball, Kids and Fans