Will November Be Gold's Breakout Month?
November 01, 2021 at 12:44 PM EDT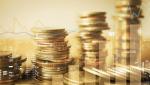 Gold bulls have had a frustrating few months, but despite a loss on the final day of trading in October, there are some signs that gold is poised to break out. The final week of October saw gold tumble 0.7%, but despite that skid, the metal was up 1.5% overall on the month — its best [...] The...