Is the Drop in Silver ETFs A Chance to Buy Into Biden's EV Plan?
August 06, 2021 at 15:58 PM EDT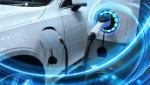 While precious metals are falling Friday, some experts are suggesting that silver especially could continue to rise in the future. Silver and gold are both trading lower today, with front month gold futures down 2.4% to trade at $1765.10 an ounce, or $43.60 lower, while silver slumped 3.68%, or...