Scared Large Caps Are Beginning to Peak?
August 04, 2021 at 07:00 AM EDT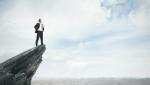 With another extraordinary season of earnings reports beginning to draw to a close, large caps continue to outperform, beating even the highest estimates yet again. For many though, there remains the question of how long the trend can continue. Enter mid cap investments, which provide exposure to...