Soreide Law Group (1-888-760-6552) announces its legal assistance services for individuals affected by securities portfolio overconcentration.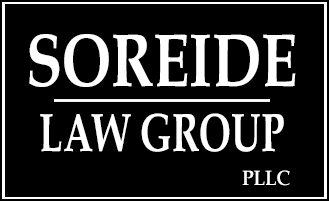 Pompano Beach, United States - May 22, 2023 —
It is the duty of a securities broker to handle funds with caution and to follow the parameters set in place when the account was first opened. Diversification is key to building a solid portfolio that can survive a downturn and keep retirement assets safe in the event of a crash. A bad broker, however, does the opposite and goes all in on one sector or stock that might blow up the portfolio as result.
Allocating one's investments into different investment vehicles such as fixed income and cash is vital. According to the Financial Industry Regulatory Authority "FINRA", "the allocation you choose has a major impact on your investment return, and on the level of risk you take as an investor." They have offered the following advice:
Asset allocation determines the investment returns achieved because different asset classes- stocks, bonds and cash equivalent-typically react differently to changes in the financial markets and to broader economic conditions. For example, a market that produces strong stock returns may cause bond returns to slump, and vice versa. But, if spread around investments across different asset classes, it may be able to limit, or offset, potential losses in one asset class with stable values, or even gains, in another.
Financial professionals generally assert that asset allocation is the most important determinant of returns, accounting for more than 90 percent of fund performance. This assertion stems from the well-known studies by Brinson, Hood, and Beebower which state, "…investment policy dominates investment strategy (market timing and security selection), explaining on average 93.6 percent of the variation in total plan return." Ibbotson Associates, ed. Stocks, Bonds, Bills, and Inflation 2005 Yearbook. Chicago: Ibbotson Associates, 2005. The value of asset allocation as a risk management strategy was clear during the severe stock market decline in October 1987. While stocks, as measured by the Dow Jones Industrial Average, fell 21.5% that month, bonds rose 6.2% (footnotes omitted) and cash equivalents rose 0.6%. A blended portfolio model consisting of 40% stocks, 40% bonds and 20% cash resulted in only a 6.46% loss for the month, far less than the loss sustained by the stocks. The Respondent failed to supervise the Claimants' representative who exposed Claimants to an inordinate amount of risk for their investment goals. This strategy which is now being tested in the 2020 market would have saved Claimants hundreds of thousands of dollars in unnecessary losses.
Soreide Law Group is available to help pursue compensation through arbitration if the broker sold unsuitable investments in large concentrations. The firm specializes in representing retail customers in FINRA arbitration.
To find out how to qualify, visit https://www.securitieslawyer.com/
Soreide Law Group has been successful in securing full or partial compensation for their clients in over 90% of the cases brought before FINRA.
A client of the firm stated in his review, "Lars Soreide is a fantastic litigator and helped me recover my losses through my broker. After a sick wife, I took my eyes off my brokerage account - turns out the guy was running trades that were substantially more aggressive than the conservative basis I had established my portfolio under. Lars helped me arbitrate my case and litigated the matter. What do you know, they wound up firing the broker and paid me almost 100% of my losses."
The law firm offers legal representation for portfolio overconcentration cases to counter the rising rates of fraudulent behavior in Florida. By some estimates, Florida's senior population loses over $50 million every year to various forms of fraud, with a substantial portion of that being due to broker fraud and other forms of securities mismanagement. Soreide Law also handles cases nationwide before FINRA.
While Soreide Law Group cannot guarantee the outcome of any given case, they have the experience necessary to move the case forward in a way that is respectful of the time and needs of many retirees. Contact Soreide Law Group at 1-888-760-6552 for a free, no-obligation consultation. All services provided by the firm are available on a contingency basis, meaning that nothing will be paid until the case is settled and a financial reward has been secured.
To contact the firm or to read more about Florida's broker securities fraud laws, visit https://www.securitieslawyer.com/
Contact Info:
Name: Lars Soreide
Email: Send Email
Organization: Soreide Law Group
Address: 2401 East Atlantic Boulevard Suite 305, Pompano Beach, Florida 33062, United States
Website: https://www.securitieslawyer.com/

Source: PressCable
Release ID: 89098194
If you detect any issues, problems, or errors in this press release content, kindly contact error@releasecontact.com to notify us. We will respond and rectify the situation in the next 8 hours.