02/15/2023, Essex // PRODIGY: Feature Story //



The Eleven Plus Tutors In Essex has unveiled intensive holiday courses - Easter and Summer course and a Creative Writing Course to help children prepare for 11 Plus Grammar School entrance exams in September.

Deciding on the direction of a child's educational future is one of the most important decisions parents have to make. And the Grammar School Test is a crucial step in their future journey. That is exactly where the services offered by The Eleven Plus Tutors In Essex have offered a helping hand to children to boost their preparations. The award winning tuition service has earned the trust of its clients and the glowing reviews it has received are a testament to it.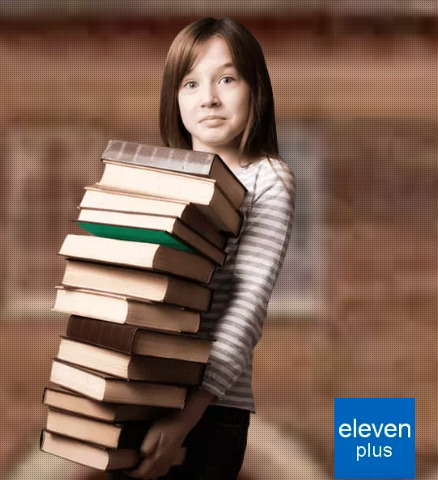 At the heart of the exceptional services offered by The Eleven Plus Tutors In Essex is its small team of highly qualified and experienced teachers, who are passionate about helping children achieve their academic goals. The tuition service also understands the importance of tailoring its programs to suit students' needs. That's why they undergo an assessment at the onset, which helps the tutors understand the areas that need to be worked on. That's how a course like the 11 Plus Intensive Course can be catered to ensure that it brings children the results they want.

11 Plus Intensive Easter and Summer Course is a five day course that has been specifically designed to build on children's abilities. It makes the most out of already proven methods and pedagogies. Interactive tutoring is one of the course's highlights, covering all the bases, from revision to new exam techniques and the mock exam. They learn to answer exam-like questions and can fill in the gaps created by the school classes during the year.

To learn more about the course that focuses on comprehension techniques, writing correctly, mathematics, verbal reasoning, non-verbal reasoning and more, visit: https://11plustutorsinessex.co.uk/11-plus-intensive-course/

The Eleven Plus & CSSE Intensive Creative Writing Course is another offering from The Eleven Plus Tutors In Essex. Through the course, children can learn the art of expressing themselves, attracting an audience, and building a relationship with readers.

The course offers insights into the 12 techniques essential to be a creative writer; ranging from character development, plot development, to figures of speech and emotional appeal. They also learn tips and tricks along with the theory to hone their skills as a creative writer.

For more information on the course visit https://11plustutorsinessex.co.uk/eleven-plus-intensive-creative-writing-course/.

Overall, both these intensive courses offered by The Eleven Plus Tutors In Essex are the perfect platform for children preparing for 11 Plus Grammar School entrance exams in September.

About The Eleven Plus Tutors In Essex

With its team of highly qualified and experienced teachers focusing on tailoring programs to suit children's learning needs, the company helps achieve the high standards they require for their Grammar School Tests.

###

Media Contact

The Eleven Plus Tutors In Essex

Address: Church Gate Lodge, Great Waltham, Chelmsford, CM3 1DE

Phone: +44 1206 214109

URL: https://11plustutorsinessex.co.uk/






Source: 38 Digital Market News

Release ID: 527101

Original Source of the original story >> The Eleven Plus Tutors In Essex Unveils Intensive Holiday Courses