Long Read DNA Sequencing Ready for its Moment. That's Big for this ETF.
October 08, 2020 at 12:04 PM EDT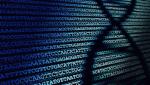 Count long read DNA sequencing among the growing list of catalysts for the ARK Genomic Revolution Multi-Sector Fund (CBOE: ARKG). Long DNA is a new frontier in the genomics space, but it's applications are critical given the role genetics play in treating an array of diseases. "Researchers...