Upcycling refers to the process of transforming materials to use them for other purposes than their purposes. EV upcycling is a brand-new market.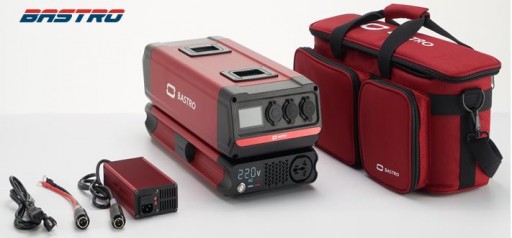 SEATTLE - September 22, 2020 - (
Newswire.com
)
Each year, a huge number of cars are newly made and disappear. Cars are highly useful means of transportation in our lives. At the same time, however, they put a heavy burden on the environment. Recycling can be a solution to reduce cars' impact on the environment. By recycling used parts, resources and energy needed for producing new parts can be saved.
Goodbyecar Corp. (GBC) runs a recycling business, making high-capacity portable batteries out of xEV batteries. GBC is upcycling xEV batteries into new products. To begin with, GBC announced their first product, BASTRO (portable power station), recently. The second product under development is solar streetlights, operating completely independently from the electrical grid. It is being developed with batteries used in HEV. The third product is eco-friendly electric boats, employing xEV motors and batteries
BASTRO (boundless power station), a high-capacity battery, is useful.
In some extreme cases, people even choked to death while using a gas stove to warm up in a tent outside. The cause of such an accident is harmful smoke emitted by gas stoves. An electric heating pad is warm and safe to use. It requires electricity, and this is when the high-capacity battery is useful. Use electricity outdoors a lot more often than before.
The recycling business will grow remarkably down the road.
The recycling of internal combustion engine cars is quite a well-established market, but there still are no known recycling or upcycling methods for EV. The distribution of EV and even hydrogen cars will be accelerated going forward. Once distributed, they will be scrapped someday. Batteries taken out of cars can be used for another 10 years, and motors can be used for even longer. The number of batteries and motors available for upcycling will increase, and the industry utilizing them will grow accordingly.
EV and recycling are great solutions that allow us to move conveniently and to leave a clean Earth for future generations. We need to be ready for the era of circular resources where products are made with how to recycle them considered from the beginning.
Press Release Service by
Newswire.com
Original Source:
The BASTRO EV Upcycling Product Launches - a Remarkable and Enduring Portable Power Station