RedGate is proud to announce their end-to-end logistics and distribution tool is available now for iOS and Android. Based on 30 years of experience, it offers an affordable solution for businesses of all sizes.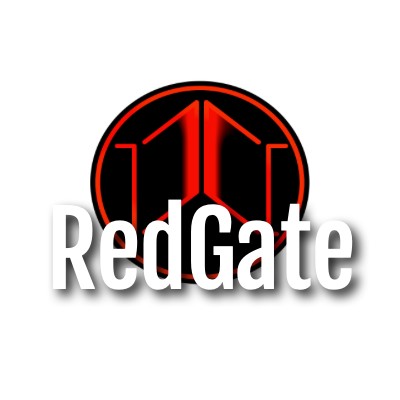 CUPERTINO, Calif. - June 24, 2020 - (
Newswire.com
)
​Businesses of all sizes looking to gain a competitive advantage via efficient and organized logistics and distribution operations need to look no further than RedGate. Simple to set up and use, RedGate's end-to-end solution is available now for iOS and Android.
Ensuring the accuracy and timeliness of product movement is integral to any company — with mistakes costing both time and money to rectify — whilst setting up a suitable system can often be expensive and complex to achieve. 
RedGate overcomes this problem with a proprietary solution built on 30 years of distribution, logistics, and warehousing experience. Easy to set up, the tool integrates customer, vendor, carrier and driver activities and provides real-time updates and visual traceability all via a handheld smartphone.
Covering the entire distribution process from start to finish, RedGate ensures business networks can be expanded by simply connecting with co-workers, suppliers, and carriers via RedGate invitation request. Once connected together, data is available at any moment, with real-time notifications keeping everyone up-to-date on all activities.
Key features & benefits of RedGate include:
> A central network of logistic and distribution activities.
> Connect and monitor customers, vendors, carriers, and drivers.
> Schedule and confirm activities within a single database.
> Check the contents of truckload deliveries.
> Real-time GPS visual traceability.
> Allow customers to see order progress.
> Use with any carrier.
> Identify drivers and improve gate security.
> Affordable and easy to configure.
"With 30 years of experience in distribution, logistics, and warehousing, we are well-placed to develop a solution to allow any business to have an accurate and efficient logistics operation," commented Red Santos, owner of RedGate. "RedGate is an effective and affordable tool that we're proud to announce is available now for iOS and Android."
RedGate is available now for iOS in the App Store at: 
https://apps.apple.com/us/app/redgate/id1479029322
A dedicated version for Android devices is also available via Google Play at: 
https://play.google.com/store/apps/details?id=com.redgate.app
Download and trial use of TedGate is free. For full functionality, a subscription of $9.99 (six months) or $11.99 (yearly) is required.
About RedGate
Developed by Red Santos — a distribution, logistics and warehousing professional for 30 years — RedGate has the philosophy that the importance of timely information, as well as product on hand, can only keep your company moving.
Learn more: https://redgateapp.com
Related Links
Interactive Press Pack
https://redgateapp.com
Related Files
RedGate App Icon.png
RedGate Screenshot.png
Press Release Service by
Newswire.com
Original Source:
RedGate Provides an End-to-End Solution, Allowing Businesses of All Sizes to Improve Logistics and Distribution