At MOBI, we take COVID-19 seriously, and our wifi home monitors are ready to help you maintain a safe and happy household during uncertain times.
(PRUnderground) March 20th, 2020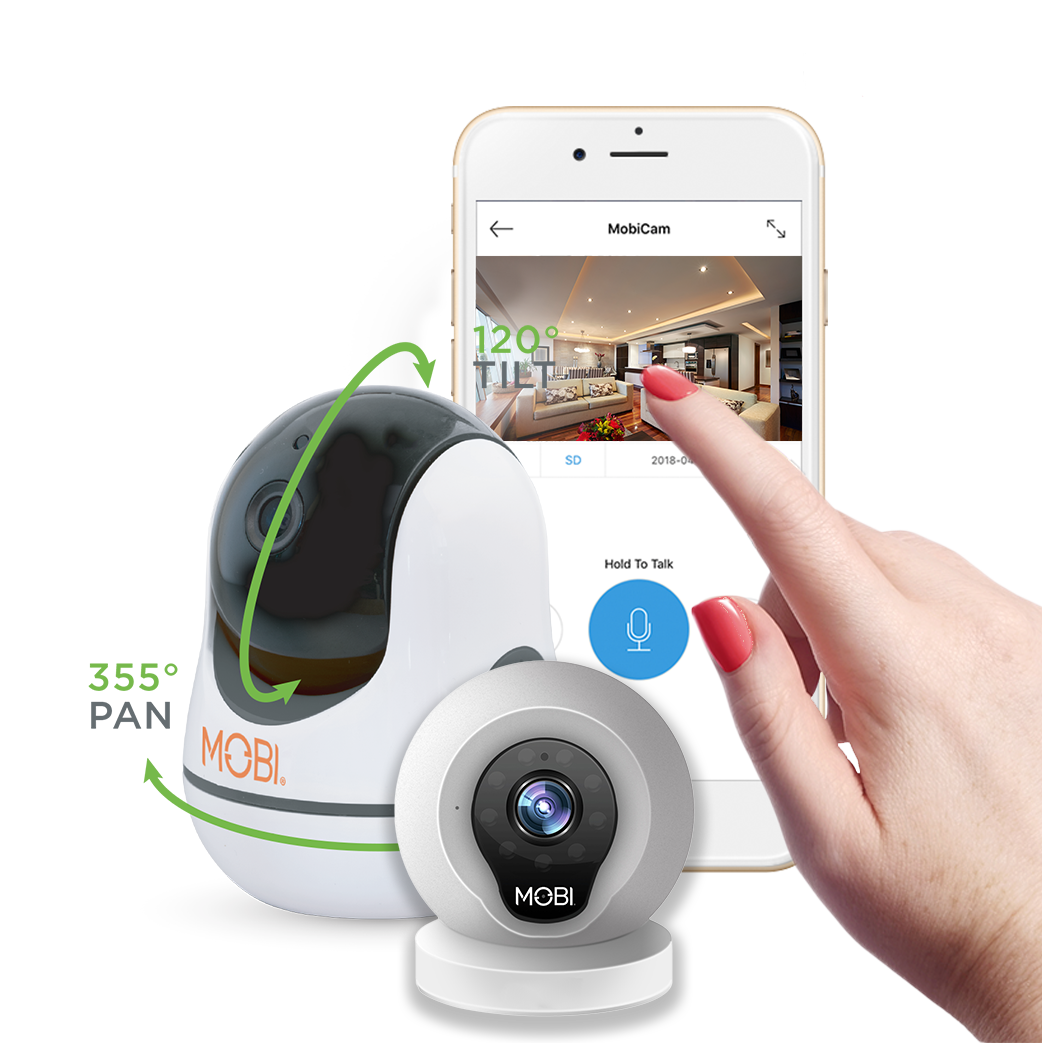 Whether you're away at work or adjusting to having everyone home for a while, one or more MobiCam wifi baby monitors can help keep you and your family safe, healthy and entertained. No matter the scenario, we have you covered.
If you're working and your children are home with a relative or babysitter, our video baby monitors allow you to see and talk to everyone, offering reassurance and comfort. The MobiCam HDX can pan, tilt and zoom to help you get the best view of the people in your home while you're away. View, record and even share images on social media from your smart phone.
If circumstances mean your family must stay at home and you're concerned about taking care of everyone in your full house, adding one or more MobiCam Multi-Purpose wifi home monitors is an economical way to see everything happening in a room and talk to the occupants too.
Both MobiCam models offer night vision, and you can authorize others to see the feed if necessary.
In the worst-case scenario, wifi home monitors can help family members who are isolated with symptoms or in the hospital see and speak with the rest of the family. Your sick or confined relatives can get get glimpses of home through any smart phone or laptop from any location in the world with an Internet connection.
"We're here for you with products designed to help you through good times and bad," said MOBI CEO David Naghi. "We're a company that has withstood many challenges, and we provide products to help your family with its issues. That includes illness, the perils of childhood, the concerns of home ownership and more."
MobiCam products are available at Walmart.com and from other online sources so you can order from home. Cameras are easy to connect to your home wifi network in minutes with no subscription, minimal setup and no need for permanent installation. Plus, our offices will remain open (if allowed), so we're available through our usual technical support channels.
MOBI has a long history of supporting American families through illness and other hard times. Over nearly 2 decades, MOBI has brought to market a steady stream of innovative and useful home products, including digital DualScan thermometers, blood pressure monitors, video home monitors and more. Trust MOBI products every day of your life.
About MOBI Technologies
MOBI Technologies, Inc. is dedicated to build innovative and quality consumer electronics that are designed around the needs of individual users with relevance to modern living. MOBI has been creating products for over 15 years including thermometers, baby monitors, nightlights, and blood pressure monitors. Lead by founder and CEO David Naghi, who has more than 35 years' experience in the consumer electronics industry, MOBI is committed to bringing products to the marketplace that give you and your family better, smarter choices. For more information, please see www.getmobi.com
Press Contact
Name: Lizzie Gurrola

Phone: 323-904-3000

Email: lizzie.gurrola@getmobi.com

Website: https://www.getmobi.com
Original Press Release.