Instagram has made vitamins a big business — but will they actually make you healthier?
October 30, 2019 at 09:00 AM EDT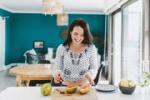 A new crop of companies like Ritual, Care/of and SugarBearHair are making big bucks reinventing the un-glamorous pills for the Instagram era. But a lack of government oversight calls into question the idea that a single pill can improve your health.