Two-way talk and pre-programmed lullabies are among the most useful features of MobiCam baby monitors, now offered at Target for the first time.
(PRUnderground) October 16th, 2019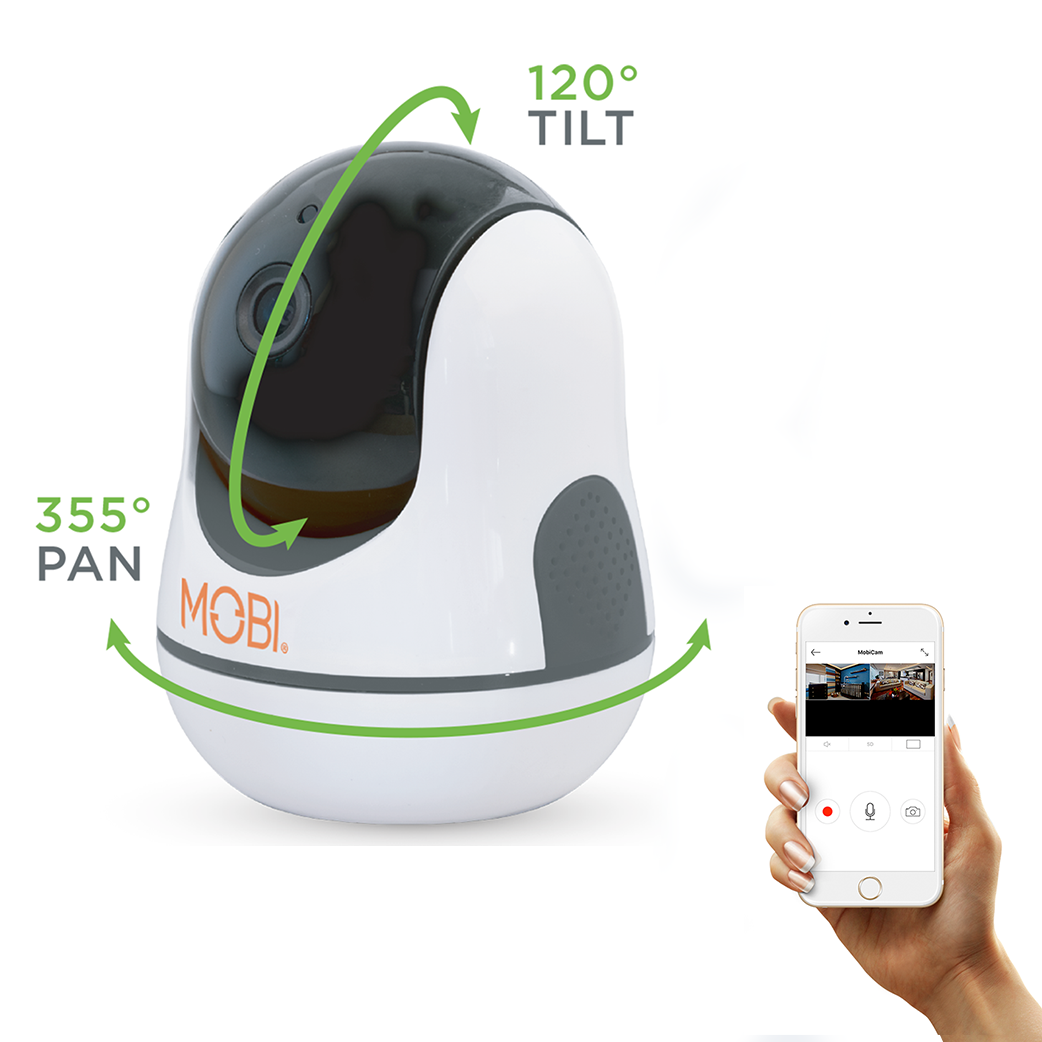 Top-selling MobiCam wifi baby monitors include lullabies that users can play to their babies from anywhere in the world and a two-way talk feature that allows for conversations with anyone in the house. These are just two of the industry-leading features available to consumers who purchase MobiCam baby monitors, now available at Target.
The line includes two models. The affordable and feature-rich MobiCam HDX device includes pan, tilt and zoom capabilities as well as clear HD video. Consumers can quickly and easily adjust the image using the MobiCam BABY app on any Android or iOS device. Connect several cameras and see every corner of a home with the app, which allows for seeing 4 images at once and up to 16 video feeds total.
The MobiCam Multi-Purpose wifi baby monitor comes at an even lower price that is perfect for budget-conscious families. Still, it has many of the same features as the pan-and-tilt model, including connectivity to a system of up to 16 feeds, complete app access, see-in-the-dark technology, continuous loop recording, motion alerts and social media sharing of snapshots and short videos.
Both models also feature talkback capability that allows for two-way communication using the MobiCam device. Using the recently improved mobile app, it is even possible for parents to play their baby one of several pre-programmed lullabies so that they can participate in the ancient tradition of lulling their child to sleep with rhythmic music – even if they aren't there in person.
"We create tools that make life easier, safer and better for families. With either MobiCam model, parenting even when you aren't home is simpler than ever before," said MOBI CEO David Naghi. "We're thrilled that we can now offer these devices at Target, one of America's largest and most respected retailers."
MobiCam wifi baby monitors as well as select MOBI digital health thermometers are available for immediate purchase at Target.com and from the Target app.
Target is the 8th largest retailer operating in the United States and is a big-box chain respected by consumers. MOBI is a consumer products company based in Beverly Hills, California that has been offering the marketplace quality monitoring and other products for almost 20 years. Learn more at getmobi.com.
About MOBI Technologies
MOBI Technologies, Inc. is dedicated to build innovative and quality consumer electronics that are designed around the needs of individual users with relevance to modern living. MOBI has been creating products for over 15 years including thermometers, baby monitors, nightlights, and blood pressure monitors. Lead by founder and CEO David Naghi, who has more than 35 years' experience in the consumer electronics industry, MOBI is committed to bringing products to the marketplace that give you and your family better, smarter choices. For more information, please see www.getmobi.com
Press Contact
Name: Kiumars Haziq

Phone: 323-904-3000

Email: kiumarsh@getmobi.com

Website: www.productsbymobi.com
Original Press Release.