Respected MobiCam wifi baby monitors are now available on the Walmart Canada website, making them easier to get in Canada than ever before.
(PRUnderground) August 9th, 2019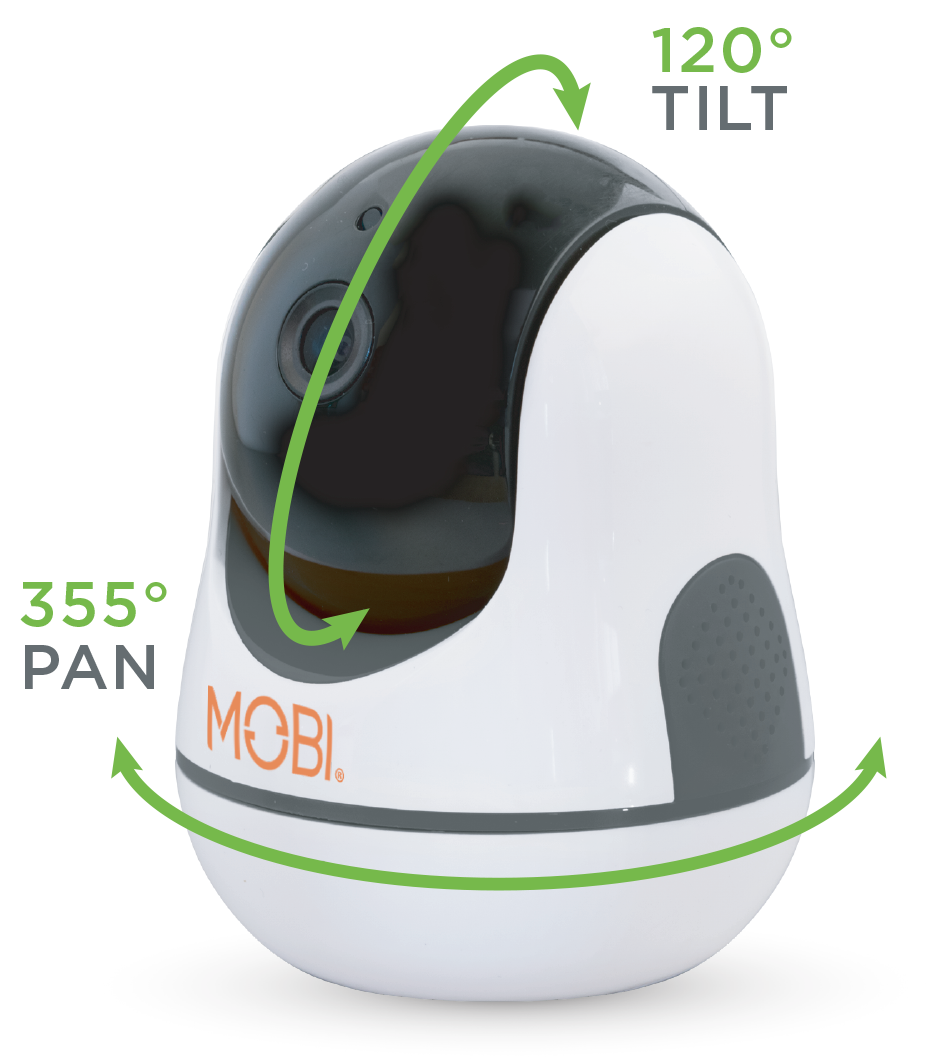 Injuries are a leading cause of death, but it isn't always possible to be in the room with an infant, especially since that can cause sleep disturbances for both children and parents. But it is possible to always know what's happening – whether you're in your own bedroom or checking in on the baby and babysitter from anywhere in the world. With the MobiCam line of wifi baby monitors, now available on Walmart Canada, parents can rest easier wherever they are.
Dozens of children in Canada die each year from accidents, Sudden Infant Death Syndrome and other potentially preventable circumstances, according to Statistics Canada. Accidents are the 9th most common cause of death, following behind a range of medical issues. MobiCam video baby monitors make watching a child and his or her babysitter easier than ever before.
The inexpensive MobiCam Multi-Purpose Monitoring System is easy to set up and offers two-way audio, the ability to see in near-total darkness up to 40 feet and many other user-requested features. Consumers can add up to 16 cameras to a system connected to a home wireless network for whole-house coverage, including views of pets, ill relatives and the front door.
The MobiCam HDX wifi monitor for baby includes all the features of the other MobiCam model plus 355-degree pan, tilt and zoom, making it easy to see everything in a room in close-up detail. Images from both models can be viewed remotely from anywhere in the world with a good mobile signal using the MobiCam BABY app, available free for Android and iOS.
"MobiCams are designed to help parents feel better about being out of the room – allowing them to monitor and talk back to babies, pets, ill relatives, babysitters and anyone near the device," said MOBI CEO David Naghi. "We're especially proud that our products also help parents see potential accidents and other harmful situations coming and stop them before they happen."
These respected MOBI products are now available on Walmart.ca, which gets 600,000 visits a day and where consumers can shop in English, French and more.
For nearly 20 years, MOBI has been a respected Beverly Hills-based monitoring products company committed to a range of devices that offer excellent pricing, quality and features. For digital medical thermometers, wifi baby cameras, home video monitoring and more, no name stands above MOBI.
About MOBI Technologies
MOBI Technologies, Inc. is dedicated to build innovative and quality consumer electronics that are designed around the needs of individual users with relevance to modern living. MOBI has been creating products for over 15 years including thermometers, baby monitors, nightlights, and blood pressure monitors. Lead by founder and CEO David Naghi, who has more than 35 years' experience in the consumer electronics industry, MOBI is committed to bringing products to the marketplace that give you and your family better, smarter choices. For more information, please see www.getmobi.com
Press Contact
Name: Lizzie Gurrola

Phone: 323-904-3000

Email: lizzie.gurrola@getmobi.com

Website: www.getmobi.com
Original Press Release.