Consumers who have purchased the MOBI Prime or Ultra Pulse thermometer from Target can now find even greater peace of mind with the new MobiCam HDX Baby Monitoring System.
(PRUnderground) July 18th, 2019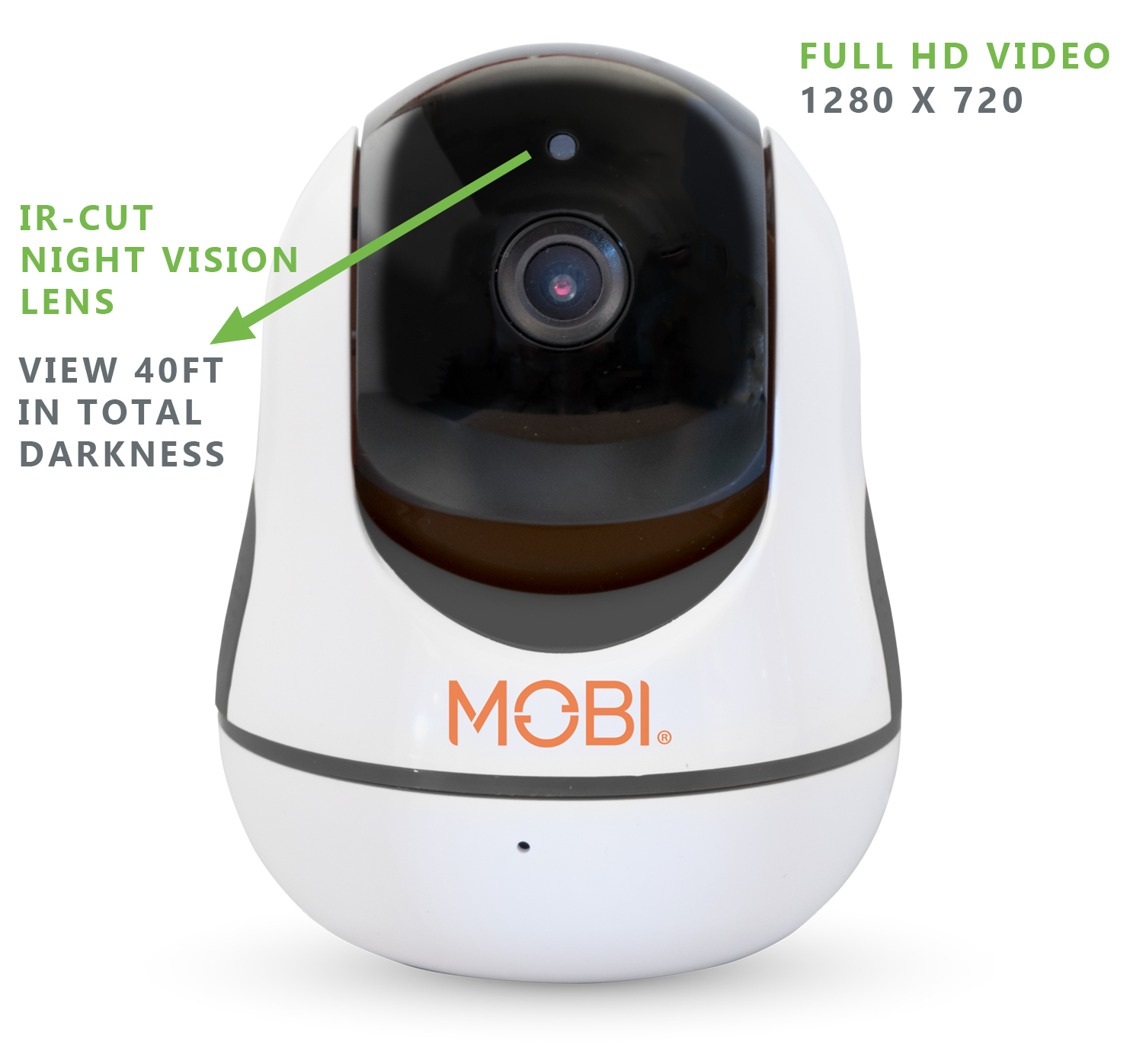 Baby monitoring takes more than one form, and MOBI Prime or Ultra Pulse thermometers are important tools for helping parents stay on top of their children's health by checking body temperature, food and milk temperature and room temperature too.
Now, parents can take monitoring and the safety of their children to a new level with the MobiCam HDX Baby Monitoring System, a major step forward for the brand's video baby monitor line.
Brand loyalty pays off when satisfied shoppers who bought MOBI health thermometers from Target take the next step and purchase a MobiCam HDX wifi baby monitor with important features includes pan and tilt, digital zoom, night vision and two-way communication.
This advanced video baby monitor also features continuous loop recording and motion alerts. Plus, users can add up to 16 cameras to the system for whole-house monitoring. Up to 4 views at a time can be seen through the MobiCam BABY app, available for free on Android and Apple devices. Use the app from anywhere in the world with a cell signal.
"For nearly 2 decades, MOBI has been a trusted name in monitoring and a provider of feature-rich, design-smart products that consumers love to use," said David Naghi, MOBI CEO. "Now, more choices than ever before are available from Target, a trusted seller of our popular brand and a retailer that Americans know they can depend on."
Just as with MOBI health thermometers, the company's wifi baby monitors are designed in the United States, tested for safety by professionals and proven by consumer feedback to meet needs and fill gaps in the marketplace. The MobiCam HDX wifi baby monitor is the latest in a long line of continually improving video baby monitors that dates back to 2003, when MOBI was the first to offer consumers a portable color baby monitor.
Consumers can find a selection of MOBI products at Target stores and online.
For nearly 20 years, MOBI has been a proud California-based company dedicated to affordable, high-quality monitoring products and other useful home devices that consumers can rely on for affordability, quality and a complete array of features. In wifi baby monitors, no name is more trusted by consumers year after year.
About MOBI Technologies
MOBI Technologies, Inc. is dedicated to build innovative and quality consumer electronics that are designed around the needs of individual users with relevance to modern living. MOBI has been creating products for over 15 years including thermometers, baby monitors, nightlights, and blood pressure monitors. Lead by founder and CEO David Naghi, who has more than 35 years' experience in the consumer electronics industry, MOBI is committed to bringing products to the marketplace that give you and your family better, smarter choices. For more information, please see www.getmobi.com
Press Contact
Name: Lizzie Gurrola

Phone: 323-904-3018

Email: lizzie.gurrola@getmobi.com

Website: getmobi.com
Original Press Release.