While leading competitors use cumbersome handheld units and are missing user-requested features, MobiCams offer consumers more for less.
(PRUnderground) May 21st, 2019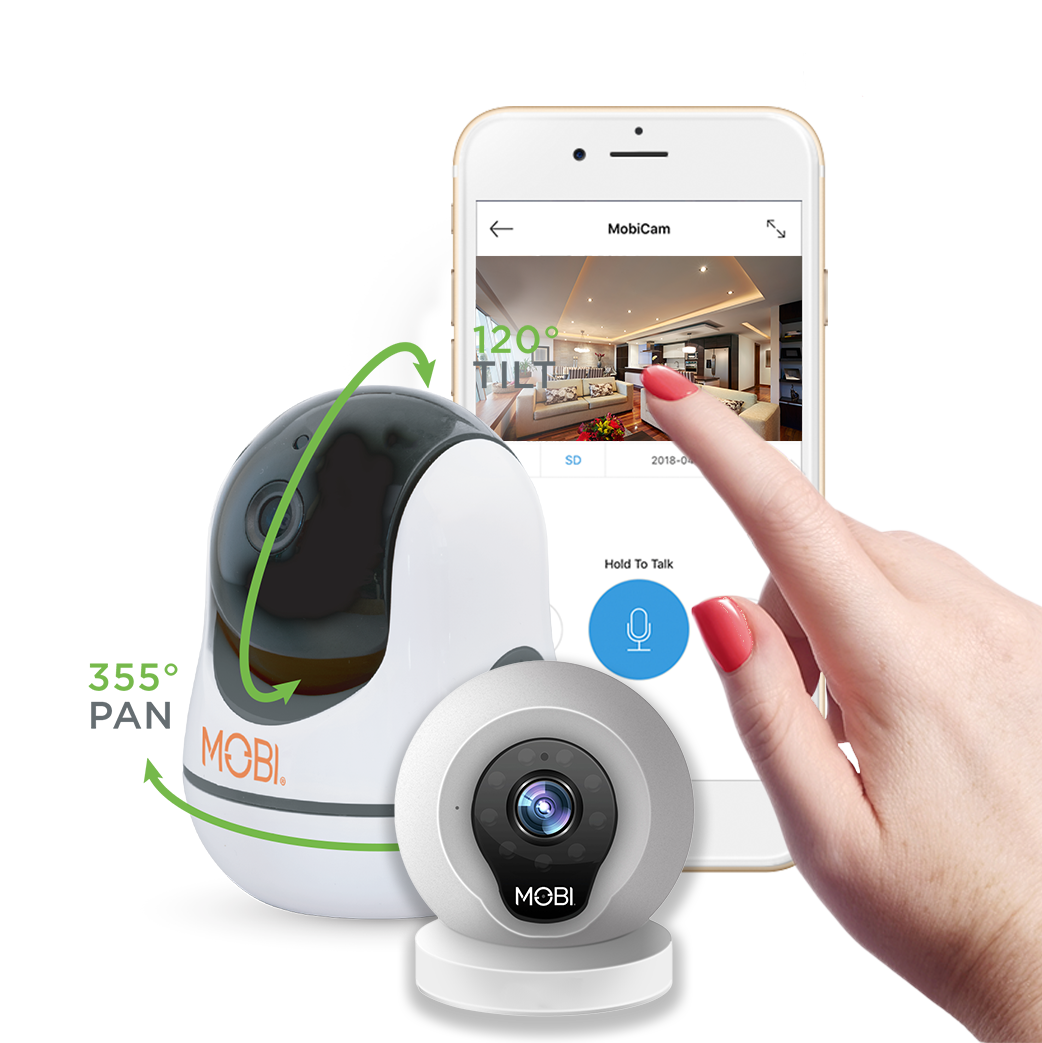 Side-by-side comparisons with leading competitors prove that MobiCam Multi-Purpose Monitoring System and MobiCam HDX are lower in cost and offer more features than top video baby monitor competitors. The price point and monitor-from-anywhere convenience mean users can add multiple cameras to a system and still save. That means consumers get the most complete picture possible of a home's status when away.
MobiCam models retail for $34.99 and $49.99 respectively, coming out ahead on features while costing only a fraction when compared to the Motorola Baby MBP855CONNECT Monitor with WiFi Capabilities (nearly $250) and the Summer Infant Panorama Digital Color Video Monitor (almost $150). Perhaps the biggest difference between the two top MobiCam wifi baby monitor models and its competitors is that MobiCams allows users to see what's happening from anywhere in the world with no need for a special viewer.
With MobiCam, an Android or iPhone is the monitor. Some other brands of wifi baby monitors use a special screen with a very limited range, and this cumbersome device can sometimes view only one or two cameras. With the MobiCam mobile app, users can add multiple cameras to a single system and view them all from anywhere with a good cell signal.
While the competing products include important features like two-way audio and night vision, these models lack the ability to share the feed with other users – a crucial feature when consumers want a relative or trusted friend to look in on a child (or check on a babysitter).
Additionally, of the top models mentioned, only MobiCam offers recording and playback, snapshot sharing and motion alerts. And only the MobiCam models can be included in a system of up to 16 cameras. The other brands allow only 4 cameras.
"We tried to think of everything while keeping the prices of our MobiCams low," said MOBI CEO David Naghi. "Consumers are rapidly realizing that we offer a solid price and provide excellent products too."
Feature-rich, user-friendly, view-from-anywhere MobiCam wifi baby monitors are available now on Walmart.com and from other retailers.
A California-based company with more than decade and a half of experience satisfying its customers, MOBI makes versatile home products that consumers respect and trust for quality, features and affordability.
About MOBI Technologies
MOBI Technologies, Inc. is dedicated to build innovative and quality consumer electronics that are designed around the needs of individual users with relevance to modern living. MOBI has been creating products for over 15 years including thermometers, baby monitors, nightlights, and blood pressure monitors. Lead by founder and CEO David Naghi, who has more than 35 years' experience in the consumer electronics industry, MOBI is committed to bringing products to the marketplace that give you and your family better, smarter choices. For more information, please see www.getmobi.com
Press Contact
Name: Lizzie Gurrola

Phone: 323-904-3000

Email: lizzie.gurrola@getmobi.com

Website: www.getmobi.com
Original Press Release.