MobiCam Multi-Purpose Monitoring System rings up at a low price that budget-strapped new parents will love – without skimping on features.
(PRUnderground) March 28th, 2019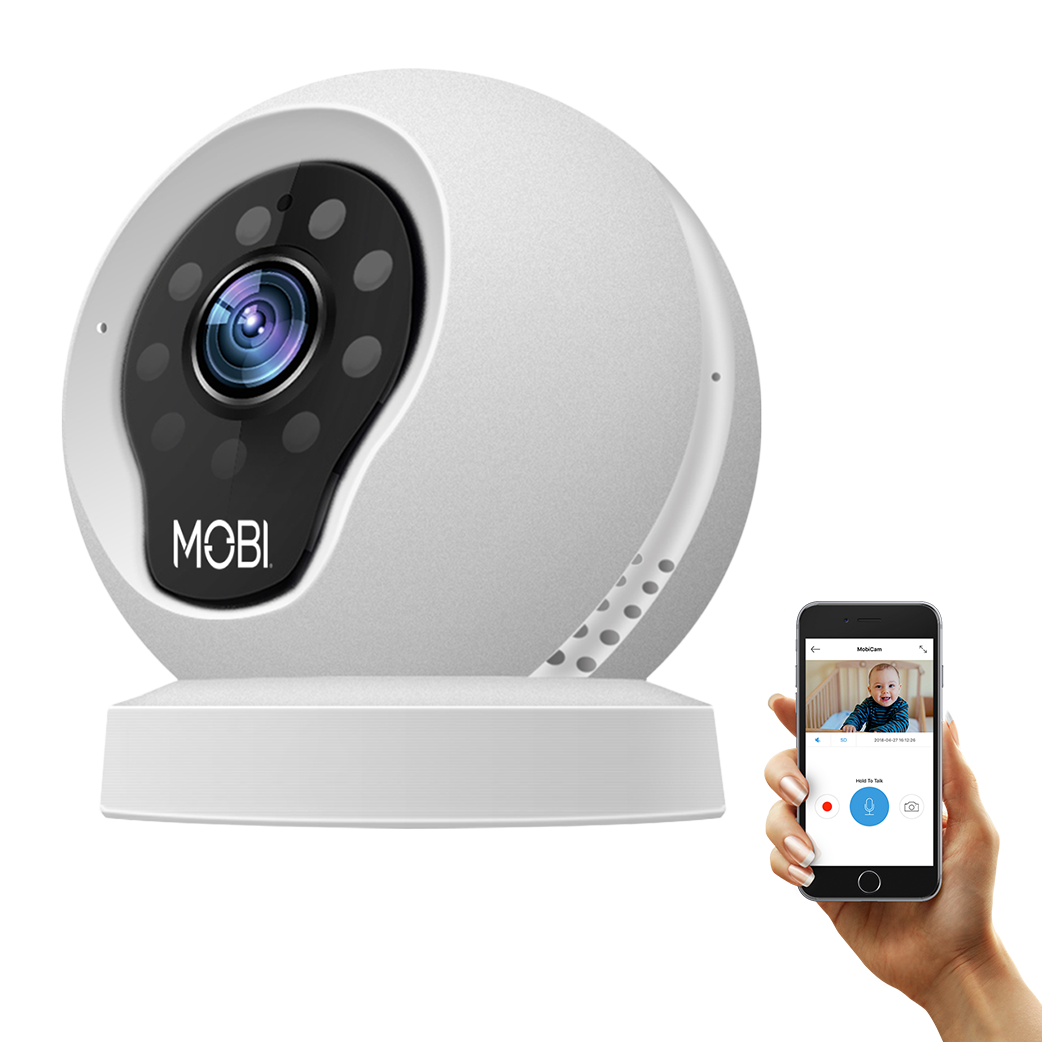 If you're looking for a budget-friendly wifi baby monitor that can save you money while still providing plenty of features and the peace of mind you need, select the MobiCam Multi-Purpose Monitoring System. This secure video baby monitor is accessible from your smart phone and offers a wide-angle lens for a complete view, two-way audio so you can talk back and night vision so you can look in on your little one at any hour.
See up to 110 degrees in smooth HD video and in the dark too – for less than $60 for a single camera. The generous feature list and low price set this camera apart from its competition, and the affordability means you can add more cameras to see other angles or other rooms. The system connects securely to your home wifi system and can handle up to 16 cameras, showing up to 4 views at once on any smart phone with a cell signal or wifi connection.
Use cameras in other rooms for checking up on the babysitter, making sure the front door is secure or whatever you like. Aim the easy-to-use baby monitor at your preferred view and the feed is always available to you, no matter whether you're in the next room or on the other side of the globe. Provide the feed to up 15 users – like your spouse, parents or a trusted friend  – if you like. Record for up to 20 days online or offline as well.
"Providing an affordable choice is why we brought this system to market. Being able to offer so many features and such versatility is, frankly, a bonus," said MOBI CEO David Naghi. "Now, even budget-strapped parents can rest easy knowing that your MobiCam is helping fill in for you when you can't be there. Tell your little one a bedtime story or nudge an inattentive babysitter to do better – something that would be impossible without a wifi monitor for baby in your home."
You can trust MOBI for video baby monitors just as you trust the established company for digital thermometers and other monitoring products. Look for the MobiCam Multi-Purpose Monitoring System and the MobiCam HDX with pan and tilt at Walmart.com.
Founded in 2003 and based in Beverly Hills, MOBI makes beautiful and feature-rich products that are available at in-person retailers and online.
About MOBI Technologies
MOBI Technologies, Inc. is dedicated to build innovative and quality consumer electronics that are designed around the needs of individual users with relevance to modern living. MOBI has been creating products for over 15 years including thermometers, baby monitors, nightlights, and blood pressure monitors. Lead by founder and CEO David Naghi, who has more than 35 years' experience in the consumer electronics industry, MOBI is committed to bringing products to the marketplace that give you and your family better, smarter choices. For more information, please see www.getmobi.com
Press Contact
Name: Lizzie Gurrola

Phone: 323-904-3000

Email: lizzie.gurrola@getmobi.com

Website: www.getmobi.com
Original Press Release.