Innovative MOBI wifi monitor with pan, tilt and zoom brings reassuring technology into the home at a low price.
Beverly Hills, CA (PRUnderground) March 8th, 2019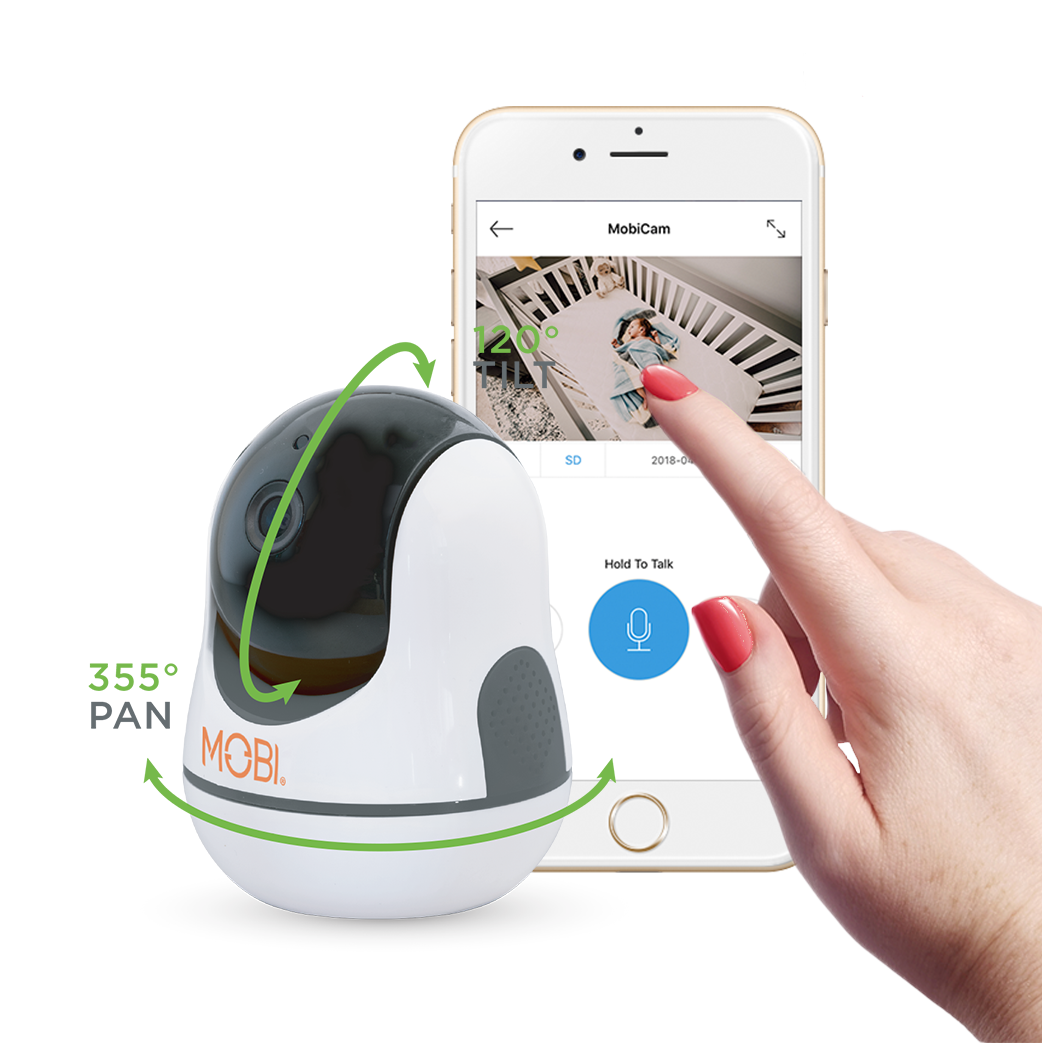 Responding to the busy lifestyles of today's parents, the MobiCam HDX Smart HD WiFi Pan & Tilt Camera makes it easy for parents on the go to check on their babies at home without bothering the babysitter or waking the child. And a talkback feature means it is even possible to soothe an upset baby from afar.
This home and baby IP camera proves that modern technology can reduce the guilt and increase the oversight of an absent parent – even if the absence is just for a few hours.
"We've always been in the business of helping families stay informed, involved and alert," said David Naghi, CEO of MOBI, which also makes digital thermometers and blood pressure monitors. "This HD pan and tilt video baby monitor makes ensuring the safety, health and comfort of your child easier than ever – from wherever life takes you."
Check on your baby, older children, pets, elderly relatives or the babysitter from almost anywhere with this best-of-the-line baby monitoring system. Securely view the image from your smart phone through your home's wifi connection. Night vision up to 40 feet means you can see what's happening even in a darkened room. Expand the system to include up to 16 cameras to cover more areas of the home – and see 4 feeds at once. Authorize up to 15 users to see the feed if you wish.
The MobiCam HDX Smart HD WiFi Pan & Tilt Camera, available at Walmart.com and from other retailers, expands on MOBI's previously available wifi monitor for baby with the addition of 360-degree pan and tilt, allowing you to see in every direction, including behind the unit. This baby wifi camera also features 2x digital zoom for taking a closer look. And no other wifi monitor for baby includes so many features for such a low price.
MOBI, based in Beverly Hills, California, brought its first portable color baby monitor to market in 2003 and its first dual-use ear and forehead digital thermometer in 2006. The company has a strong track record of making consumer-favorite functional, affordable and stylish monitoring products designed to fill needs that might otherwise go unmet.
About MOBI Technologies
MOBI Technologies, Inc. is dedicated to build innovative and quality consumer electronics that are designed around the needs of individual users with relevance to modern living. MOBI has been creating products for over 15 years including thermometers, baby monitors, nightlights, and blood pressure monitors. Lead by founder and CEO David Naghi, who has more than 35 years' experience in the consumer electronics industry, MOBI is committed to bringing products to the marketplace that give you and your family better, smarter choices. For more information, please see www.getmobi.com
Press Contact
Name: Lizzie Gurrola

Phone: 323-904-3000

Email: lizzie.gurrola@getmobi.com

Website: www.getmobi.com
Original Press Release.