2018 Ends Strong with Over $20 Million in Economic Impact and Champions of Economic Impact Award in Sports Tourism Industry
Myrtle Beach, NC (PRUnderground) January 17th, 2019
Among many nominees submitted in the 2018 Champions of Economic Impact awards, Myrtle Beach Sports Center managed by industry leader The Sports Facilities Management (SFM), is proud to announce winning this prestigious award from Sports Destination Management. In 2018 Myrtle Beach Sports Center (MBSC) brought in over $20 million in economic impact for the City of Myrtle Beach, SC. One event in particular, the NTBA Boys National Championship held in July 2018, provided $3.9 million in economic impact and almost 30,000 visitors.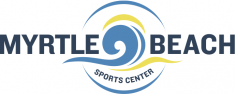 President of NTBA John Whitley states, "The staff at the Myrtle Beach Sports Center is first class and they make it so easy for NTBA to run our National Championships. MBSC is the finest indoor facility in the country in our opinion and the staff makes sure we always have anything we need. Our teams love playing at this amazing facility and we are increasing the total number of teams each year at Nationals due to fantastic amenities and service the facility and the city of Myrtle Beach offer to our event participants."
While taking home the "big W", or the Champion in Economic Impact award for the NTBA event, MBSC also celebrated bringing in non-traditional sports events to the facility in 2018. Some of those included large birthday parties with over 200 guests, trade shows and business meetings.
MBSC has big plans for 2019, including adding more traditional and non-traditional sports events to the busy facility. Several new events are being added to the calendar including events won by bid such as the South Carolina Level 8-10 & Gold State Gymnastics Meet and the South Carolina Bronze and Silver State Gymnastics Meet. "We're looking forward to starting 2019 off strong and adding new, diverse events to our facility" says SFM General Manager Jessica Vanco. "More than anything I intend on using 2019 as practice for our marquee events lined up for 2020 and beyond. The MBSC staff moves like a well-oiled machine and we are well-prepared to host events like the 2020 XCEL Regional Gymnastics Tournament and 2021 NASP World Archery Tournament."
MBSC has continuously brought in impressive results over the years for the city of Myrtle Beach and has no intention of stopping in 2019. For more information on the facility or to book an event or tournament, visit www.myrtlebeachsportscenter.com.
About Myrtle Beach Sports Center
The Myrtle Beach Sports Center, a 100,000 square foot state-of-the-art indoor sports facility, is the latest addition to Myrtle Beach's impressive sports venue roster. Opened in March 2015, the facility features 8 basketball courts and 16 volleyball courts spread over 72,000 square feet of column-free hardwood space. The venue has been designed to host court sports, wrestling, gymnastics, table tennis, pickle ball, and other sports events as well as trade shows. To service the event space, there are seven team rooms, telescopic bleachers, a private mezzanine for elevated viewing, and a café with indoor/outdoor seating. Myrtle Beach has over 15 million visitors annually and has become nationally known for its youth and amateur sports activities.
Press Contact
Name: Mark Beale

Phone: (843) 918-1517

Email: mbeale@sportadvisory.com
Original Press Release.