Feature-rich multi-purpose monitoring camera system, MobiCam® from respected health products company MOBI features recording, two-way audio and is expandable to cover multiple areas of the home.
Beverly Hills, CA (PRUnderground) February 27th, 2018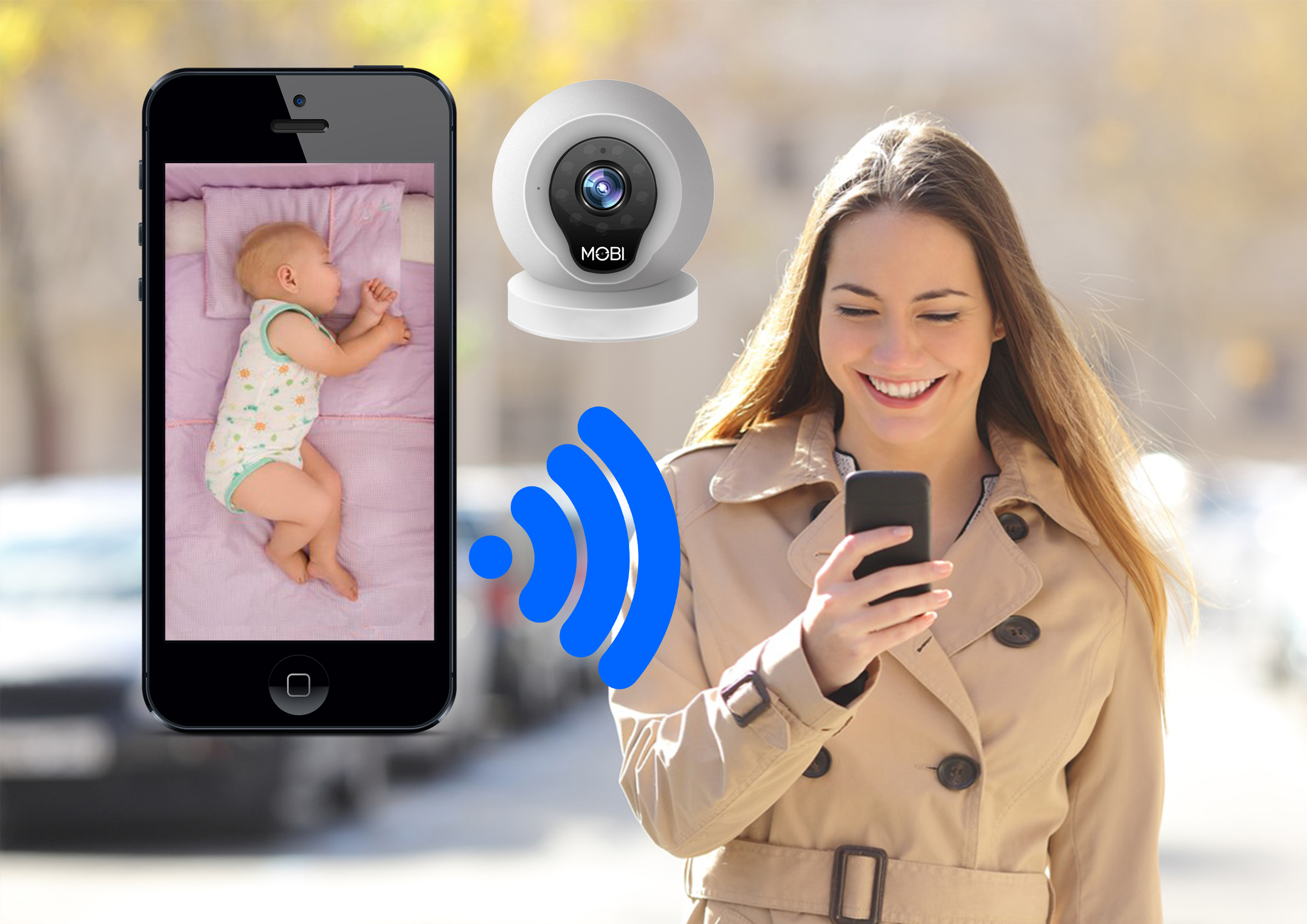 Concerned parents can monitor and record their baby from afar, offer feedback to the babysitter and read the child a bedtime story using the new MobiCam Wi-Fi camera system with two-way audio, night vision, smooth HD video and other innovative features.
The MobiCam Multi-Purpose Monitoring System allows for monitoring any space from an Android or iOS device and for talkback through the mobile device. With its 110-degree wide-angle adjustable lens it features a powerful night vision that lets users see up to 40 feet in the dark and across an entire room day or night. The MobiCam also allows users to select online and automatic offline recording for up to 20 days depending on memory capacity. Just as easily the users can playback and view the recordings using their smartphones.
"The features, the versatility and the affordable price point are crucial differences with this multi-purpose camera," said MOBI CEO David Naghi. "A single camera retails for UNDER $60 and includes all features, including night vision, recording and talk-back audio. Plus, the system is expandable to multiple cameras to cover an entire home."
Compact modern design and a built-in magnetic base makes installing the camera and moving it easy. Each package includes a single camera with AC adapter and a complete instruction manual for ease of operation right out of the package.
"Imagine checking up on the baby – and the sitter – and offering comfort or feedback through the two-way audio. Parents can sing a child's favorite bedtime song or read a bedtime story so it's like they never went away," Naghi said. "That's peace of mind for a better night's sleep on both ends of the video feed."
Founded in 2003, MOBI makes innovative, useful and modern monitoring products. Its line of carefully designed, feature-rich health products is offered at major bricks-and-mortar retailers and online. Based in Beverly Hills, California, the company works to fills unmet consumer needs with well-made, best-in-category products.
About MOBI Technologies
Press Contact
Name: Kiumars Haziq

Phone: 323-904-3000

Email: kiumarsh@getmobi.com

Website: www.productsbymobi.com
Original Press Release.