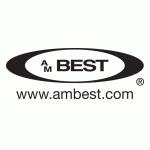 A.M. Best has removed from under review with negative implications and downgraded the financial strength rating to A- (Excellent) from A (Excellent) and the issuer credit rating to "a-" from "a" of Century-National Insurance Company (CNIC) (Van Nuys, CA). The outlook assigned to each rating is stable.
The ratings were placed under review in January 2016 following the announcement that the company would be sold to National General Holdings Corp. (National General) [NASDAQ: NGHC], as the ratings of National General's insurance subsidiaries were lower than the ratings assigned to CNIC. The ratings downgrade also reflects the company's recent underwriting and operating results, which have deteriorated from their historical levels. In addition, the company's above-average allocation to common stocks has caused variability in total returns and surplus in recent years, driven by market dynamics.
The ratings reflect CNIC's strong risk-adjusted capitalization and position in the California homeowners and automobile markets. The company also benefits from the financial flexibility and implicit support of its new publicly traded parent, National General. It is expected that rationalization of CNIC's reinsurance program, integration into National General's underwriting and claims infrastructure and reductions in expenses associated with back-office processes will benefit underwriting and operating performance over the near to midterm.
The ratings could be positively impacted by a sustained improvement in the company's results to a level that outperforms its composite peers over an extended period of time. Negative rating action could occur if the company's underwriting and operating performance fails to demonstrate improvement to a level that is in line with its similarly rated peers. The company's ratings could also be impacted positively or negatively by a material change in the financial condition of National General.
This press release relates to rating(s) that have been published on A.M. Best's website. For all rating information relating to the release and pertinent disclosures, including details of the office responsible for issuing each of the individual ratings referenced in this release, please see A.M. Best's Recent Rating Activity web page.
A.M. Best is the world's oldest and most authoritative insurance rating and information source. For more information, visit www.ambest.com.
Copyright © 2016 by A.M. Best Rating Services, Inc. ALL RIGHTS RESERVED.
View source version on businesswire.com: http://www.businesswire.com/news/home/20160607006169/en/
Contacts:
A.M. Best
Jennifer Marshall, +1-908-439-2200, ext. 5327
Assistant Vice President
jennifer.marshall@ambest.com
or
Michael J. Lagomarsino, CFA, FRM, +1-908-439-2200, ext. 5810
Vice President
michael.lagomarsino@ambest.com
or
Christopher Sharkey, +1-908-439-2200, ext. 5159
Manager, Public Relations
christopher.sharkey@ambest.com
or
Jim Peavy, +1-908-439-2200, ext. 5644
Assistant Vice President, Public Relations
james.peavy@ambest.com